Roku is adding more sports and entertainment content to its ad-supported free streaming channel that already offers free-to-stream movies and news. The Roku Channel introduced live news earlier this year from ABC News, Cheddar, Newsmax, Newsy, People TV, The Young Turks and Yahoo. New entertainment content will now come from partners including AFV, FailArmy, People Are Awesome, The Pet Collective and TMZ, while live sports will be available from Adventure Sports Network, Combat GO, EDGEsport, Stadium, WHAM Network and others.
"As with the channel's other offerings, none of these streams will require a subscription," reports TechCrunch.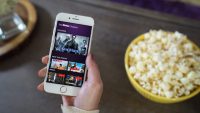 "The additions come on the heels of Roku's Q3 earnings, which saw the company beat Wall Street expectations on hardware, but saw platform revenue falling short — causing the stock to drop. The company has been trying to move beyond being only a hardware device maker selling TVs and streaming players, to grow its platform business and advertising revenues."
The Roku Channel, which could grow the company's audience and bring new advertising potential, is a key component to that strategy.
"Roku itself has said that it expects ad revenue to surpass the amount of money it makes from device sales this year," notes Digiday. "And while Netflix, Amazon and Hulu have a stranglehold on the subscription side of the OTT industry, Roku has a shot at becoming one of the biggest players in ad-supported streaming video."
Topics:
ABC News
,
Adventure Sports Network
,
Advertising
,
AFV
,
Amazon
,
Cheddar
,
Combat GO
,
EDGEsport
,
FailArmy
,
Hulu
,
Movie
,
Netflix
,
News
,
Newsmax
,
Newsy
,
OTT
,
People Are Awesome
,
People TV
,
Roku
,
Sports
,
Stadium
,
Streaming
,
The Pet Collective
,
The Roku Channel
,
The Young Turks
,
TMZ
,
TYT Network
,
WHAM Network
,
Yahoo