With the promise of making devices brighter, thinner and less demanding of battery power, MicroLED displays use different compounds than today's widely used OLED displays. According to sources familiar with the situation, Apple is currently developing its own MicroLED displays, in secret, at a manufacturing facility near its headquarters in California. The company is producing only small numbers of the displays for testing, and it marks the first time Apple has developed its own screens.
This is just the latest example of the tech giant taking the design of key product elements in-house. However, MicroLED screens are significantly more difficult to produce than the current OLED displays — but the payoff could be significant.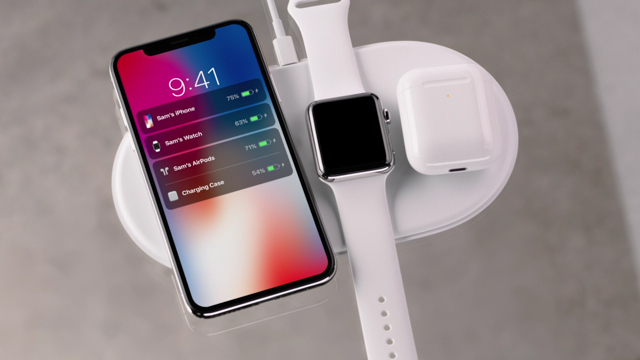 "Controlling MicroLED technology would help Apple stand out in a maturing smartphone market and outgun rivals like Samsung that have been able to tout superior screens," reports Bloomberg. The team of engineers working on the project "have since been making progress and the technology is now at an advanced stage … though consumers will probably have to wait a few years before seeing the results."
"Mass producing the new screens will require new manufacturing equipment. By the time the technology is ready, something else might have supplanted it. Apple could run into insurmountable hurdles and abandon the project or push it back. It's also an expensive endeavor," explains Bloomberg.
Because of the high price tag, it's likely that if Apple decides to pursue the project, it would eventually outsource production of the screen technology.
Players in the smartphone market currently use what Bloomberg calls "off-the-shelf display technology," adding that "The Apple Watch screen is made by LG Display. Ditto for Google's larger Pixel phone. The iPhone X, Apple's first OLED phone, uses Samsung technology."
As for the Apple Watch, if the MicroLED technology comes to bear, it would likely be the first device to get it.
"While the smartphone is Apple's cash cow, there is precedent for new screen technologies showing up in the Apple Watch first. When it was introduced in 2014, the Apple Watch had an OLED screen. The technology finally migrated to the iPhone X last year," notes Bloomberg.
Looking at the competition, Apple's move into custom displays could hurt others like screen makers, suppliers, and developers of other technologies like OLED screens and chip-screen interfaces.
Topics:
Apple
,
Apple Headquarters
,
Apple Watch
,
Batteries
,
Battery Life
,
California
,
Design
,
Display Screens
,
Displays
,
Google
,
iPhone
,
iPhone X
,
LG Display
,
Manufacturing
,
MicroLED
,
Mobile
,
OLED
,
Pixel
,
Production
,
Research
,
Samsung
,
Screens
,
Smart Watch
,
Smartphones