Starting next week, the country's largest retailer Walmart will allow customers to trade in used video games for store credit to spend on other products in more than 3,100 Walmart stores nationwide. The plan is an expansion of Walmart's program that provides customers with credit for used tablets and smartphones that can be used toward new devices. The plan also represents a potential threat to game retailer GameStop, the biggest seller of used games in the U.S.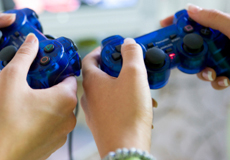 Walmart plans to use CExchange to refurbish used games. The company will accept trade-ins starting next week, but does not plan to start selling used games until later this year.
"The program represents a major push by Walmart into a lucrative segment of the games business, one that games publishers have unsuccessfully sought to stymie in the past because of the potential threat used games represent to new game sales," reports The New York Times.
According to NPD Group, used-game sales in the U.S. totaled $1.6 billion in 2013.
"We see this as an opportunity not only to grow our total market share, but to provide access to customers where they may not have had it before," said Duncan Mac Naughton, Walmart U.S.'s chief merchandising and marketing officer.
"While Walmart has successfully entered many new categories before, the used-games business is surprisingly difficult for retailers," notes NYT. "Walmart itself tested a used-games business several years ago using a small number of kiosks to handle trade-ins, but that was eventually shut down. Best Buy and other retailers have not made much of a dent in GameStop's hold on the used-game business either."
Topics:
Best Buy
,
Business
,
CExchange
,
Compete
,
Competition
,
Credit
,
Device
,
Game
,
Gamer
,
GameStop
,
Gaming
,
Group
,
Kiosk
,
Market
,
Marketing
,
Merchandise
,
Mobile
,
New York
,
NPD
,
Online
,
Phone
,
Plan
,
Program
,
Refurbish
,
Retail
,
Retailer
,
Sales
,
Sam's Club
,
Seller
,
Share
,
Smartphone
,
Software
,
Store
,
Tablet
,
Threat
,
Titles
,
Trade
,
Trade-in
,
Trend
,
Video
,
Videogame
,
Walmart