According to the latest figures from London-based piracy tracking firm MUSO, entertainment media piracy continues its ascent. Globally, consumers made more than 300 billion visits to piracy websites in 2017, up 1.6 percent from the previous year. Despite the popularity of legal streaming options such as Netflix and Spotify, MUSO found that the illegal streaming and downloading of television content and music increased last year, up 3.4 percent and 14.7 percent, respectively. However, movie piracy decreased by 2.3 percent.
The U.S. accounted for the most visits to piracy sites in 2017, while most visits took place on mobile devices. Russia was second in terms of visits to piracy sites, followed by India, Brazil, Turkey, Japan and France. The U.K. was ranked #10 and China was #18.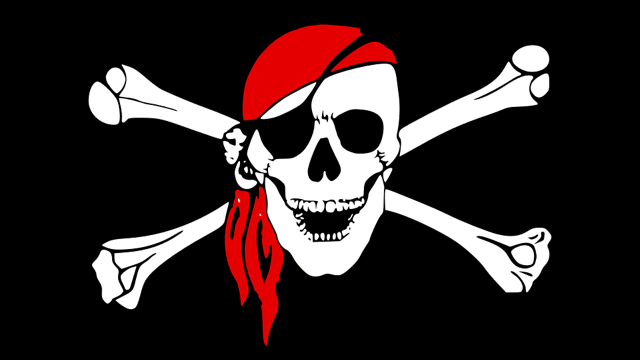 According to Variety, "the level of piracy activity in 2017 was even higher than MUSO reported. The firm now tracks data from China, Taiwan, Japan, South Korea and North Korea, but excluded those countries from its year-over-year comparison between 2016 and 2017."
"More than half of all these visits (53 percent) are going to streaming sites, making that the most popular piracy tool," notes TorrentFreak. "Torrent sites and direct download portals still have a significant user base, but follow at a respectable distance."
"TV accounted for more than one-third of the reported global piracy activity, with 106.9 billion visits, followed by music (73.9 billion) and film (53.2 billion)," adds Variety. In the music category, "87 percent of visits to piracy sites are via mobile devices, compared with 13 percent from desktop computers."
And for the first time, more consumers (52 percent) accessed pirated television content via mobile devices last year, whereas desktop PCs used to be the device of choice.
"There is a belief that the rise in popularity of on-demand services — such as Netflix and Spotify — have solved piracy, but that theory simply doesn't stack up. Our data suggests that piracy is more popular than ever," said MUSO chief exec Andy Chatterley. "It has become clear that streaming is the most popular way for consumers to access content, whether it be via legitimate channels or illegitimate ones."
Topics:
Andy Chatterley
,
Brazil
,
China
,
Copyright
,
Desktop
,
DRM
,
France
,
India
,
Intellectual Property
,
Internet
,
Japan
,
Licensing
,
London
,
Mobile
,
Movie
,
Music
,
MUSO
,
Netflix
,
North Korea
,
On Demand
,
Piracy
,
Russia
,
Song
,
South Korea
,
Spotify
,
Streaming
,
Taiwan
,
Television
,
Turkey
,
United Kingdom
,
United States
,
Video