Reddit is shutting down its short-form video platform, Dubsmash, on February 22, 2022. As a result, Dubsmash will no longer be available to download from Apple's App Store or the Google Play Store, and the downloaded app will cease to function. After acquiring Dubsmash in 2020, Reddit has been working on integrating its own video-sharing functions with Dubsmash. The integrated version will add several new features, including creative video editing, voice-over, and multiple filters for users to apply to their short clips. In addition, a new video streaming feature was added to the app exclusively for iOS users back in August.
The purpose of Reddit's Dubsmash acquisition was to bring in video specialists and improve its own video-sharing functionality with the tech Dubsmash had built over the past five years. "Reddit says the Dubsmash team has been accelerating the app's video offerings and that parts of Reddit will feel familiar to Dubsmash users," according to TechCrunch.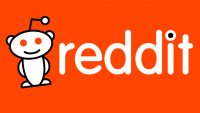 "Reddit is overhauling its camera — it's adding features that let you change the speed of your video, set a timer, adjust and trim multiple clips, as well as upload videos to the platform in landscape, portrait, and fill modes," notes The Verge. Users will be able to edit videos more easily in-app and "apply filters, add voice-overs, make volume adjustments, use stickers, rearrange clips, and experiment with its drawing tool." Reddit is also introducing exclusive lenses.
Reddit plans to offer more original content on its platform to compete with apps such as TikTok. "Combining forces has been a perfect match," explains Reddit in a blog post. "Reddit is where passionate communities come together for timely, interactive and authentic exchanges about topics that matter to them, and video is increasingly core to how people want to connect."
According to Reddit, its video content has grown nearly 70 percent in overall played hours, and there has been a 30 percent rise in its daily playing hours. However, competition in the space is ramping up. Instagram introduced its new Reels function last year and Snapchat launched its new Spotlight tool earlier this year. TikTok and Snapchat both leverage sounds and songs in their apps.