Qualcomm has built numerous specialized chips for the Internet of Things and, at Computex 2018, it unveiled the Snapdragon 850 processor designed for Windows devices. The goal is for the chip to enable Qualcomm's many partners to build a new generation of Windows-on-Snapdragon devices for the holiday season. Samsung already stated it is working on a Snapdragon 850-enabled 2-in-1 PC. The new chip is intended for devices larger than a smartphone and offers the ability to run at higher clock speeds without overheating.
Engadget reports that the Snapdragon 850's 2.96GHz clock speed makes it about 30 percent faster than the 835. In other tweaks, "Qualcomm also optimized the Snapdragon 850's frequencies and software for PCs," although the 10nm architecture is "largely similar to the 835."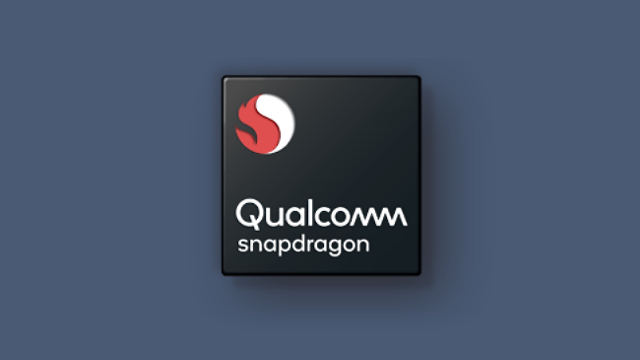 The reviewer found that, "these improvements led to noticeably quicker performance on a reference device armed with an 850, compared to the Snapdragon 835-powered laptops." She described the system as "surprisingly smooth and responsive" when editing a webcam-captured photo in Adobe Photoshop and "also enjoyed playing a couple rounds of 64-bit game 'Vendetta' on the device."
"Vendetta" is one game for which the developer has "gone to the trouble of recompiling their apps" for Microsoft's 64-bit support of ARM-based PCs. "While I wasn't blown away by the graphics on the reference device's 2K display, I was satisfied that there was no lag as I shot down several spaceships by jabbing repeatedly at the connected touchpad," she wrote, noting that "if more developers recompile their apps for ARM 64, it could lead to faster performance on Windows on Snapdragon in general."
The Snapdragon 850 "supports HDR displays and 4K capture through the onboard camera," which, said Qualcomm senior director of product management Miguel Nunes, is there because "people want higher definition and quality to record things like training videos for video conferencing."
The Snapdragon 850 also includes Qualcomm's X20 LTE modem, which will enable up to 1.2Gbps transfer speeds, and "allow about 90 percent of operators to achieve gigabit LTE with LAA (License Assisted Access) technology." The Snapdragon 850 can also last up to 25 hours, depending on use.
"All told, Windows on Snapdragon remains an enticing platform," suggests the reviewer. "The Snapdragon 850, together with Microsoft's effort to natively support 64-bit apps, could address some of the biggest existing problems around performance and compatibility."
Topics:
4K
,
Adobe Photoshop
,
Apps
,
ARM
,
Chips
,
Developers
,
Gigabit LTE
,
HDR
,
Internet of Things
,
IoT
,
LAA
,
Laptops
,
License Assisted Access
,
LTE
,
Microsoft
,
Miguel Nunes
,
PCs
,
Processors
,
Qualcomm
,
Qualcomm X20
,
Samsung
,
Snapdragon
,
Snapdragon 835
,
Snapdragon 850
,
Touchpad
,
Vendetta
,
Video Games
,
Windows