Niantic, developer of "Pokémon Go," is capping a profitable 2019 for the augmented reality game by improving its competitive battle system. The first step is the introduction of Pokémon Go Battle League, which adds a new structure to the Trainer Battle System enabling players to compete against one another from around the globe. Pokémon Go Battle League is slowly debuting around the world. In additional gaming news, Sensor Tower notes that Nintendo's mobile games have earned $1 billion in revenue, starting with "Super Mario Run" in 2016.
VentureBeat reports that Niantic is also changing its Premium Raid Passes to Premium Battle Passes, to enable players to earn a premium track of unlockables by partaking in game events.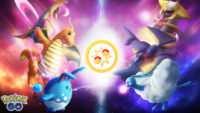 "Once your game updates with Go Battles, you will need to go out and walk 5 kilometers (3.1 miles) to unlock the event," it notes. Every kilometer "reduces the final cost," and "if you have more money than time, you can pay to open it up before completing the required distance."
Niantic sees this change as "a way to both serve up new content to its most dedicated players … but it's also a way to further expand its method of generating revenue … [as] players can get more from the game by spending money to battle other trainers as well."
Since it debuted, "Pokémon Go" has earned $3+ billion in revenue, and VB opines that, "this latest update could lead it yet another billion." Go Battle Season is now "entering a preseason phase … [that] will still enable players to rank up and earn rewards by competing … [and] also give players a chance to get some experience with Go Battle's rotating sub-leagues."
Great League, Ultra League and Master League will each unveil "slightly different formats," intended to "prevent any one style of play from dominating the competitive ladder." In a blog post, Niantic noted that, "only one league will be available at a time, and they will all rotate throughout a season."
"This means that in order to be the best, you need to be able to win in all three formats," it added. "We will also be taking this time to learn about how the Go Battle League is being used in order to determine things like ideal length of seasons, rating thresholds for ranks, and more."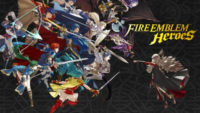 Elsewhere, VB notes that the $1 billion in revenue that Nintendo's mobile games have earned includes six games, "starting with 'Super Mario Run' in 2016" up to the latest, "Mario Kart Tour," released in September. "Fire Emblem: Heroes" has been the most successful, accounting for 61 percent.
The three games that performed the worst were "Mario Kart Tour," "Super Mario Run" and "Dr. Mario World," the latter of which made up less than 1 percent of the $1 billion. Nintendo's games are "most popular in Japan, with the country accounting for 54 percent of revenues," with the U.S. coming in second with 29 percent.
Topics:
Augmented Reality
,
Dr. Mario World
,
Fire Emblem: Heroes
,
Gaming
,
Go Battle Season
,
Great League
,
Mario Kart Tour
,
Master League
,
Niantic
,
Nintendo
,
Pokémon Go
,
Pokémon Go Battle League
,
Premium Battle Passes
,
Premium Raid Passes
,
Sensor Tower
,
Super Mario Run
,
Trainer Battle System
,
Ultra League
,
Unlockables