Analytics firm Pixalate has announced $18.1 million in growth capital for connected TV and mobile advertising initiatives. The new round brings total capital raised to $22.7 million for the 9-year-old firm, which specializes in fraud prevention, privacy protection and legal compliance via offices in Santa Monica, Palo Alto and London. The move comes as Pixalate rises to meet the challenges of enterprise clients fending off bot attacks, ad fraud and other malicious threats. Malware incursions by intruders like Puppeteer siphon tens of millions of dollars in annual ad revenue, according to Pixalate.
Many of these tools were created for legitimate use and later adapted for criminal mischief, including programing bots to speed-surf the web, repeatedly clicking ads to artificially drive impressions.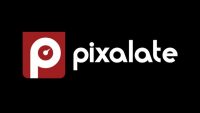 "Sophisticated bot creators can simulate much of what a real person could do, which forces enterprises to watch for patterns in low-level parameters like the IP address," reports VentureBeat. "For instance, thousands of requests for web pages in a few minutes from the same computer are unlikely to be from a real human."
Pixalate's new funding will be directed specifically toward emerging international regulatory obligations such as the EU's General Data Protection Regulation (GDPR), the California Consumer Privacy Act of 2018 (CCPA), and the Federal Trade Commission's Children's Online Privacy Protection Act (COPPA), according to VentureBeat.
Pixalate builds reports by scouring log files "invalid traffic" (IVT) and "sophisticated invalid traffic" (SIVT) differentiating between humans and the bot fraudsters attempting to generate illegitimate ad revenue for publishers paying for phony clicks.
Tracking a variety of ploys and machine errors, Pixalate successes include "detecting and publicly identifying … the so-called Monarch scheme, which poisoned some Roku apps in order to spoof ad companies into believing that more than $10 million of political ads were viewed," per the announcement on VentureBeat, which goes on to warn of attacks by the Matryoshka scheme, which appears to insert malicious JavaScript that in addition to defrauding ad dollars can collect the personal information of customers.
Pixalate supplies advertising buyers with analytics for mobile apps and connected TV (CTV) platforms, issuing a proprietary report, the Publishers Trust Index, which analyzes more than 5 million apps across five app stores and in excess of 2 billion IP addresses across 300 million connected television devices to detect and report fraudulent activity, according to a recent TechCrunch interview with Pixalate founder and CEO Jalal Nasir.
The Association of National Advertisers (ANA) estimates digital advertising will generate roughly $200 billion in 2021, up from about $10 billion a year in 2009 and before. Nasir told TechCrunch he estimates ad fraud will drain somewhere in the area of $35 billion this year.
"Advertisers are paying a premium to be in front of the right audience, based on consumption data," Nasir told TechCrunch. "Unfortunately, that data may not be authorized by the user or it is being transmitted without their consent." He went on to estimate that 16 percent of Apple's App Store offerings "don't have privacy policies in place," compared to 22 percent in the Google Play Store.
Topics:
Advertising
,
ANA
,
App
,
App Store
,
Apple
,
Bot
,
California
,
CCPA
,
Connected TV
,
COPPA
,
CTV
,
Enterprise
,
European Union
,
Fraud
,
FTC
,
GDPR
,
Google Play
,
Jalal Nasir
,
London
,
Malware
,
Matryoshka Malware
,
Mobile
,
Monarch Malware
,
Pixalate
,
Privacy
,
Publishers Trust Index
,
Puppeteer
,
Roku