A recent Pew Research Center study revealed that the number of Americans who go online, use social media or own a smartphone/tablet has been stable since 2016. This plateau comes after many years of rapid growth. Pew Research also found significant numbers of non-users of these technologies, who are stymied by financial hardship, living in a rural area without services or disabilities that prevent full use of devices. An increasing number of users, however, are embracing smart TVs and wearable devices.
Pew Research Center reports that currently 65 percent of U.S. adults say they have broadband Internet services at home, a number close to the 67 percent surveyed in summer 2015. Desktop/laptop ownership, however, has dipped from 78 percent in 2016 to 73 percent today. One factor in slowing growth can be pegged to "parts of the population [that] have reached near-saturation levels of adoption of some technologies," such as 90 percent of adults younger than 50 who "go online or own a smartphone … and a similar share of those in higher-income households have laptops or desktops."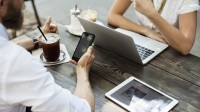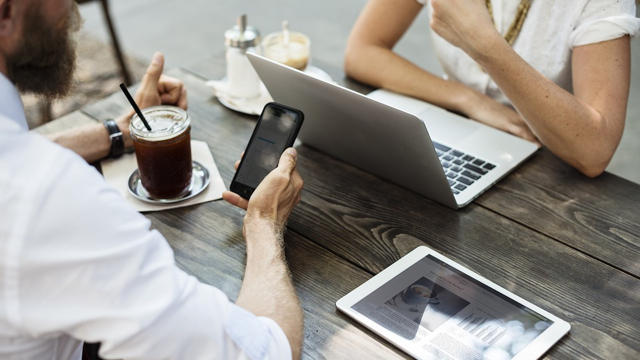 Non-users exist in "noteworthy numbers" for several reasons: "in a 2015 survey, 43 percent of non-broadband adopters cited cost (either the cost of a computer, or the cost of the broadband subscription itself)," and another survey showed that 60 percent of Americans in rural areas "say that access to high speed Internet is a problem in their local community." In comparison, 43 percent of urban dwellers and 36 percent of those living in suburbs say the same.
A 2013 Pew Center survey showed that "34 percent of non-Internet users did not go online because they had no interest in doing so, or did not think the Internet was relevant to their lives," and, in a 2015 survey, 34 percent of Internet users ages 65 and older said they "had little to no confidence in their ability to use electronic devices to perform online tasks."
Seniors also report "chronic health condition, disability or other type of physical limitation that might prevent them from fully utilizing a variety of devices." Smartphone-only users have grown from 12 percent in 2016 to 20 percent this year, and "the percent of adults using Instagram … has grown from 28 percent in 2016 to 35 percent this year."
What is showing growth are Internet of Things devices, including digital voice assistants used by 46 percent of U.S. adults, according to a 2017 Pew study. Many other IoT technologies, from "household thermostats and security systems to 'smart city' transportation systems" are just coming on the market now. A group of experts advised the Pew Center "that it might make sense in the near future to stop asking people if they 'use the Internet' because it will be so ubiquitous … 'like electricity' — almost invisible to users, yet more deeply embedded in their lives."