Late last week, Google added new payment options to the Google Play Store, including the ability to use PayPal for the purchase of apps, music and movies. Paypal can now be used as a payment method for Google's virtual storefront in 12 countries including the U.S. While this is the first time Google has offered the PayPal option (Microsoft's Windows Phone Store has featured the option since its inception), the payment method can only be used for digital content, which excludes devices or accessories.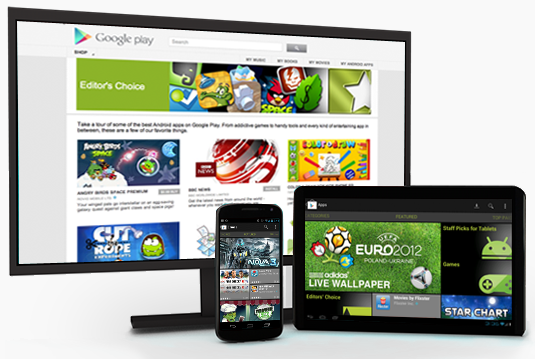 Other countries that will have PayPal integration include Austria, Belgium, Canada, Finland, France, Germany, Ireland, Italy, Netherlands, Spain and the UK.
"In addition to turning on PayPal, Google also signs on seven new markets to carrier billing (including Singapore, Thailand, and Taiwan), for a total of 24 regions across the globe," reports CNET. "Gift cards are now offered in 13 countries, including Germany and Japan."
"Google's decision to add this feature draws a contrast between Google's and Apple's payment approaches," suggests GigaOM. "In order to purchase apps or digital content from either iTunes or the Apple App Store, a credit card is required, although it is possible to create an account that only uses iTunes gift cards. Apple has accumulated over 500 million credit card accounts, which is seen as a huge strength for the company. Google appears to be taking a more laissez-faire attitude to acquiring customer billing information based on its carrier billing efforts and now PayPal integration."
In related news, Apple is reportedly testing promo codes for in-app purchases.
"While it doesn't seem to be a widely rolled out feature just yet, Apple looks to be letting EA generate and distribute promo codes for a free allotment of gold (usually valued at 2 bucks) in their latest racing sim, 'Real Racing 3,'" according to TechCrunch.
"The most interesting part? You can use the code whether or not the user has the original app installed. If they already do, they unlock the in-app purchase. If they don't, the relevant app is automatically installed."
Topics:
Accessory
,
Account
,
App
,
Apple
,
Arts
,
Austria
,
Belgium
,
Billing
,
Buy
,
Canada
,
Card
,
Carrier
,
CNET
,
Code
,
Commerce
,
Credit
,
Data
,
Device
,
E-Commerce
,
EA
,
Electronic
,
Film
,
Finland
,
France
,
Germany
,
Gift
,
Google
,
Info
,
Information
,
Integrate
,
Integration
,
Ireland
,
Italy
,
iTunes
,
Japan
,
Method
,
Microsoft
,
Movie
,
Music
,
Netherlands
,
Option
,
Payment
,
PayPal
,
Phone
,
Play
,
Promo
,
Purchase
,
Retail
,
Sales
,
Singapore
,
Spain
,
Store
,
Taiwan
,
Thailand
,
UK
,
Windows