Paramount Global reports adding 3.7 million Paramount+ subscribers in Q2, growing the total count to 43.3 million paid customers despite 1.2 million disconnects in Russia (following the invasion of Ukraine). The company's other streaming platforms — including Showtime, BET+ and Noggin — collectively recorded a loss of subscribers. However, Paramount's SVOD services will close 2022 in a total of 60 markets, CEO Bob Bakish said. Meanwhile, the company's filmed entertainment unit received a 126 percent boost propelled largely by "Top Gun: Maverick," which just passed "Titanic" to become the seventh-highest grossing film of all time at the U.S. box office.
"The pickup for Paramount+ comes as growth for other streamers has been flat or down," Variety writes. "Netflix shed nearly 1 million subs in Q2 (though that was fewer than expected), while paid customers for NBCUniversal's Peacock was flat for the period at 13 million and Peacock's overall active accounts dropped by 1 million."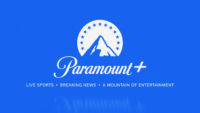 Warner Bros. Discovery reported Thursday that OTT subscribers, including for HBO Max and Discovery+, were up 1.7 million since the close of 2021, for a total of 92.1 million global subscribers, but saw a domestic subscriber decline of 300,000 to 53 million, TechCrunch reports.
Paramount's FAST service Pluto TV continued to grow, with a modest increase to 69.6 million MAUs from 69.5 million in Q1. Pluto TV revenue grew 10 percent in Q2, to $265 million, with Bakish acknowledging ad sales have been negatively impacted by "the macroeconomic situation."
"Amid the fiercely competitive streaming wars, Paramount has assumed an aggressive posture," writes Variety, noting that in February, the company "raised its global streaming subscriber target for 2024 from 65 million-75 million subs to more than 100 million. At the same time, it plans to boost spending on streaming content to more than $6 billion by 2024."
Bakish touted "the cultural phenomenon and #1 movie in the world, 'Top Gun: Maverick,'" as well as "the most popular show in the country, 'Yellowstone.'"
"Top Gun: Maverick" has exceeded $1.35 billion at the global box office and is now the #7 top domestic film of all time. "Paramount's 'The Lost City' and 'Sonic the Hedgehog 2' also debuted at No. 1 at the box office in the June quarter," reports Deadline.
Topics:
BET Plus
,
Bob Bakish
,
Box Office
,
Discovery Plus
,
HBO Max
,
NBCUniversal
,
Netflix
,
Noggin
,
OTT
,
Paid Subscribers
,
Paramount Global
,
Paramount Plus
,
Peacock
,
Pluto TV
,
Showtime
,
Sonic the Hedgehog
,
Streaming
,
SVOD
,
The Lost City
,
Titanic
,
Top Gun: Maverick
,
VOD
,
Warner Bros. Discovery
,
Yellowstone