Although the streaming music market is still relatively new, there is considerable consumer demand for a digital radio-style option. While jukebox services such as Spotify and music stores from Apple and Google receive a significant amount of attention, the market for Pandora has been steadily growing. Pandora continues to promote its unique radio-style approach as a great way to enjoy music in spite of growing competition from other online services.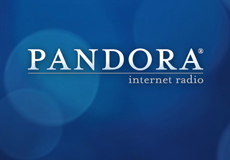 "Pandora now has 71.2 million users, up 30 percent over the same time last year, and they listened to 3.88 billion hours of music in the quarter, up 18 percent," reports The Wall Street Journal.
Pandora claims that it now accounts for about 7.1 percent of all U.S. radio listening, which is up from 6 percent last year. However, despite these numbers, the company continues to struggle with profits.
"The company made a $7.8 million net loss for the quarter, up from a $5.4 million loss a year earlier, even though revenues rose 55 percent to $157 million," explains WSJ.
However, mobile ads may help turn things around. "Mobile ads are proving to be the emerging star of the business, with mobile revenue up 92 percent to $116 million," according to the article.
While Pandora is unique in terms of being similar to radio, where a stream of music is chosen for listeners, it is not the only company to have this idea. Apple announced its plan for an iTunes Radio service in July. While this will likely provide additional competition for Pandora, the company is not worried.
"I've never seen an analysis that identifies an effect from any competitor," said CEO Joe Kennedy. "We don't see the picture changing."
The only thing changing right now for Pandora is that it is removing the 40 hour per month maximum listening cap due to increased revenue from mobile ads.
Topics:
Ads
,
Advertising
,
Apple
,
Artist
,
Band
,
Business
,
Competition
,
Google
,
iTunes
,
iTunes Radio
,
Joe Kennedy
,
Jukebox
,
Mobile
,
Music
,
Musician
,
Pandora
,
Radio
,
Revenue
,
Songs
,
Songwriter
,
Spotify
,
Stream
,
Streaming
,
Subscribe
,
Subscriber
,
Subscription
,
Technology