Buoyed by increased sales of its Switch console, Nintendo reported operating profit of $2.2 billion (229.7 billion yen), its best quarterly earnings since 2008. Analysts previously estimated the quarter's earnings at 189.6 billion yen. Nintendo raised its annual forecast, again, to a sale of 26.5 million Switch units, up from 24 million. It also pegged its operating profit forecast 24 percent higher, due to increased sales during the COVID-19 pandemic and hit game "Animal Crossing: New Horizons."
Bloomberg reports that Ace Research Institute analyst Hideki Yasuda predicted that the "full-year tally" for Switch "will be closer to 28 million" units.
In 2020, Nintendo shares "outperformed console rivals Sony and Microsoft." During the holidays, consumers purchased 11.6 million Switch units, up 7 percent from a year earlier, and Nintendo president Shuntaro Furukawa said that, "sales remained strong even after the holidays and Nintendo has sufficient components supply for now despite industrywide shortages."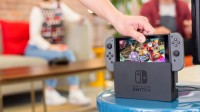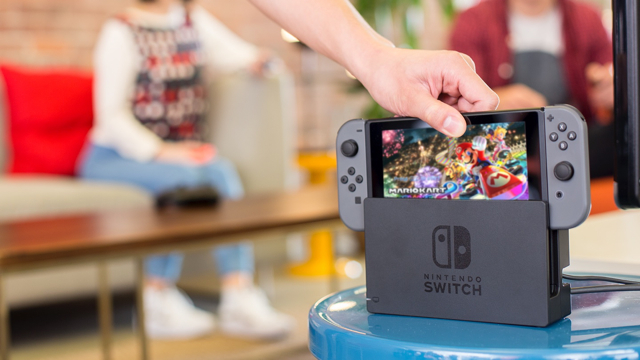 Furukawa added that the company has no plans for a new model of the now-four-year-old Switch. Over the years, Nintendo has boosted Switch with "customized limited editions, a cheaper Switch Lite and a series of blockbuster titles driving hardware sales."
In 2020, the company's "Animal Crossing" titles resonated with locked-down gamers, pushing software sales up 43 percent to 176.1 million "in the nine months ended December … [and] digital sales more than doubled in the same period and rose from 28.6 percent to 40.9 percent of all software sales."
"The Switch has turned from being a console to a lifestyle product 'tailor-made' for COVID-19 times, with Nintendo surfing on that wave," said analyst Serkan Toto. In response to the more powerful and expensive Sony PlayStation 5 and Microsoft Xbox Series X, "Nintendo is planning an upgraded version of the Switch with the potential addition of 4K output … tied to a slate of new game releases later this year." The possibility of "component supply shortages" may alter those plans.
The Verge reports that, factoring in a "huge holiday quarter," Nintendo has sold almost 80 million Switch units since its 2017 introduction. For the fiscal year ending March 31, the company is "boosting its net profit estimate 33 percent to 400 billion yen, or about $3.82 billion." It notes that, "the Switch has now outsold the 3DS in terms of lifetime sales, with the older handheld reaching a total of 75.94 million units before production was ended."
With regard to software, Nintendo sold almost 76 million units, with "Mario Kart 8 Deluxe" and "Animal Crossing: New Horizons" both exceeding 30 million units for the first time. "The Legend of Zelda: Breath of the Wild" and "Pokémon Sword and Shield" have both reached more than 20 million in sales. In the next quarter, the most promising title "is likely to be Capcom's 'Monster Hunter Rise,' while expanded Wii U port 'Super Mario 3D World + Bowser's Fury' is also coming later this month."
Topics:
4K
,
Ace Research Institute
,
Animal Crossing
,
Capcom
,
Coronavirus
,
COVID-19
,
Game Consoles
,
Gaming
,
Hideki Yasuda
,
Mario Kart 8 Deluxe
,
Microsoft
,
Nintendo
,
Nintendo 3DS
,
Nintendo Switch
,
Pokémon
,
PS5
,
Serkan Toto
,
Shunturo Furukawa
,
Sony
,
Sony PlayStation 5
,
Switch Lite
,
Video Games
,
Wii U
,
Xbox Series X