Punchdrunk, the British theater company that produced "Sleep No More," and Niantic, developer of popular mobile games "Pokémon Go" and "Harry Potter: Wizards Unite," are teaming up to collaborate on several projects. In "Sleep No More" — an immersive but not interactive show — audience members walked through rooms at their own pace, with actors performing hour-long loops. Punchdrunk already produced a virtual reality project for Samsung Gear VR and a mobile game with Silverpoint. The two companies haven't released details on their first project.
Wired reports that Punchdrunk founder and artistic director Felix Barrett explained how the planning that goes into his immersive shows is a good match for gaming. "Although ["Sleep No More"] feels spontaneous, everything is meticulously choreographed," he said. "Our process, even at the most transitional beats, is completely set … It's those sorts of learnings, almost like binary coding in a way, that enable us to think about how one could use that information."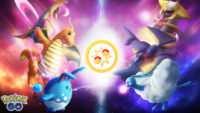 He added that, "quite early on I became fascinated in the potential for game mechanics." "It felt like that was the next hurdle to cross," he said.
Niantic "has spent years mapping a digital layer on top of most parts of the world, ever since the early days of 'Ingress,' its first game." "There's so many beautiful and interesting and inspiring things out in the world, and thrilling and mysterious things, that we're programmed to ignore," said Niantic's chief executive John Hanke. "The goal of a project like this, in my opinion, is to add those points of interaction and that layer of story and gameplay that really causes you to pay attention all the time. It's not the very particular interactions that this thing is going to deliver, it's that state of having your eyes open."
Hanke specifically refers to experiences that go beyond the screen. "Imagine that you are in a city with a destination that you're seeking out and a clue that's going to get you there," he said. "You're looking for that in real life. When you arrive at a specific location, you may pull out your phone, you may scan something, you may have a very specific interaction with the device, but that's a point in time."
The company has tweaked the mechanics of its "Pokémon Go" game "to better enable indoor play" during the pandemic. Barrett noted that, "although the planning began before COVID and we're having to change things, we're quite adaptive, because we have an audience who is mobile."
According to Hanke, his company "has around 10 new projects in the works, including a previously announced plan to bring the beloved board game Catan into the realm of augmented reality." It also "continues to invest heavily in the Niantic Real World Platform, which lets outside developers tap into its AR Cloud."
Topics:
AR Cloud
,
Augmented Reality
,
Catan
,
Coronavirus
,
COVID-19
,
Felix Barrett
,
Gaming
,
Harry Potter: Wizards Unite
,
Immersive
,
Ingress
,
Interactive
,
John Hanke
,
Mobile
,
Mobile Games
,
Niantic
,
Niantic Real World Platform
,
Pokémon Go
,
Punchdrunk
,
Samsung Gear VR
,
Silverpoint
,
Sleep No More
,
Virtual Reality