CES attendees will see the latest in numerous technologies, but one to watch this year is 5G, the shorthand phrase for fifth-generation wireless technology. Currently, users of smartphones and connected devices get 4G connectivity, and experts expert that 5G will have a significant impact on powering tech trends, from IoT (Internet of Things) devices to smart homes and smart cities. At CES 2017, Qualcomm chief executive Steve Mollenkopf deemed 5G the "biggest thing since the introduction of electricity."
CNET notes that, "a lot of work needs to be done for 5G to achieve broad scale," but adds that 5G networks are expected to go online by 2019, with "coverage reaching 20 percent of the population by 2023."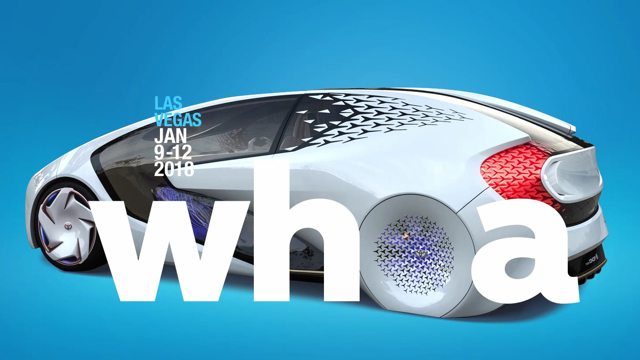 5G isn't just about speed (although we can "look forward to ridiculously high download speeds and bufferless 4K streaming"), but also offers "superhigh speeds that are reliable and consistent, even indoors or in congested areas," enables "a massive increase in connected devices," and reduces latency to 1 millisecond, which is "400 times faster than the blink of an eye."
As a key highlighted technology at CES 2018, 5G will be the topic of Intel chief exec Brian Krzanich's preshow keynote presentation; Nokia and Ericsson will "be on stage touting the new network technology," and CTA chief Gary Shapiro "has already been hitting the media circuit to talk up the tech."
Intel is betting that "the future of 5G means everything will be connected." "We're not just going to be connecting 6 or 7 billion people, we'll be connecting tens of billions of things," said Intel's IoT head Asha Keddy. "It will be phones, lights, cars, buildings, appliances, you name it." As a result of 5G penetration, Gartner predicts 20.4 billion connected devices online by 2020.
CES 2018 will also feature the impact of 5G on smart cities, with "smart energy grids, infrastructure like roads and transport, and connected health care," including applications from Intel, Qualcomm and Ericsson. Farms will also be impacted by 5G, say the experts, with such uses as "connected rainwater sensors that speak to smart sprinkler systems" and "sensors [that] measure soil quality and fertilization."
Manufacturers of driverless cars will also be talking about 5G, "because they'll rely on its low latency to usher in the driverless future." For example, "when your car pings its surroundings to detect other vehicles or a change in traffic conditions, it'll need a response within a fraction of a second," something that only 5G's low latency can provide.
That same 5G low latency is key to creating virtual and augmented reality experiences, enabling even such applications as "remote surgery, machinery control and training" as well as "a new wave of entertainment," The next generation, 5G-powered devices will be connected on a "completely transformed network," said Keddy, who compares the "seamless, invisible and instant" capabilities to "kind of like magic behind the curtain."
For more information on CES 2018 (#CES2018), visit the event's official website or its Facebook page. The ETCentric community should also be interested in C Space at CES, which examines "disruptive trends and how they are going to change the future of brand marketing and entertainment."
The ETCentric team will have the latest in new products and trends with live reporting from CES January 9-12.
Topics:
4G
,
4K
,
5G
,
Asha Keddy
,
Augmented Reality
,
Autonomous Vehicles
,
Brian Krzanich
,
C Space
,
CES 2018
,
Connected Devices
,
CTA
,
Ericsson
,
Gartner
,
Gary Shapiro
,
Intel
,
Internet of Things
,
IoT
,
Low Latency
,
Mobile
,
Nokia
,
Qualcomm
,
Smart Cities
,
Smart Homes
,
Smartphones
,
Steve Mollenkopf
,
Streaming
,
Video
,
Virtual Reality
,
Wireless