Facebook recently launched an app called Riff that enables users to create collaborative videos with their network of friends. Each finished project is a composition of short clips that are added to the video as it gets shared among friends — and friends of friends — on social media. For Facebook, Riff is another attempt to further encourage its users to watch and share video content on its social platform as part of a larger ongoing strategy to better leverage advertising opportunities.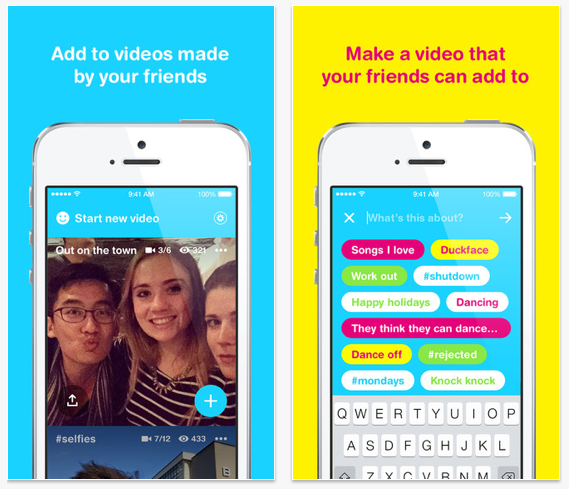 According to Quartz, the Riff app is attempting to do what a handful of other collaborative video apps have failed to do, which is to gain traction and popularity among app users. Similar apps include JumpCam, MixBit, CollabraCam and Vyclone, all of which have ranked significantly low on app stores.
Despite the challenges, Facebook plans to continue experimenting with videos on its platform. Whether through Riff or perhaps through its 360-degree virtual reality experiments with Oculus, Facebook sees video as a pivotal feature for the future of its platform.
Last year, the company generated more than 17 million videos posts in a three-month period as a direct affect of the ALS Ice Bucket Challenge phenomenon to raise awareness and money for Lou Gehrig's disease.
Quartz notes that Facebook reported a "huge increase in the number of video posts… up 94 percent in the U.S. and 75 percent globally." By January of this year, Facebook announced that video plays on its network had amassed an impressive three billion per day.
"What really matters is that consumers are using video on Facebook, because that gives us an opportunity, one, to provide a great consumer experience, but two, to have ads match that consumer experience," said Facebook COO Sheryl Sandberg. "If there wasn't consumer video on Facebook, video ads in your news feed would be very jarring."
Riff is available on the Google Play Store and iTunes App Store.