In the first month since its debut, streaming platform Disney+ ranked No. 1 every day in Apple's App Store and Google Play in the U.S., with 22 million global downloads of its mobile app. According to Apptopia, Disney+ has averaged 9.5 million daily active users, 84 percent of whom reside in the U.S. It added that the new streaming service also has 5.8 percent longer average session times on a per-user basis than Netflix and 7.8 percent longer than Amazon Prime Video. Google reported that "Disney Plus" was its top search trend for 2019.
Variety reports Apptopia added that, "Netflix, Amazon Prime Video and HBO remain 'largely unaffected' in terms of downloads and user engagement." But, it added, "Disney films including popular Marvel titles are still available on Netflix."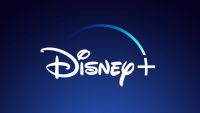 "Over the next year or so, as Netflix loses the right to stream these movies, we believe we'll see more of an impact," said Apptopia vice president of insights and global alliances Adam Blacker. But Apptopia's figures don't actually reveal how many people are paying for Disney+ because its "download figures cover only mobile apps, excluding connected-TV apps or direct access through the Disney+ site." Account holders can also install up to seven profiles, each of which would be counted as a download.
When Disney stated the service had 10+ million sign-ups on launch day, it didn't reveal "how many of those are on Verizon's one-year-free giveaway offer for unlimited wireless customers and new Fios and 5G home broadband subs." Apptopia estimated that, "in the first four weeks, Disney+ generated about $20 million through in-app purchases (after subtracting app store fees)." Currently, Disney+ is available "in the U.S. (including Puerto Rico), Canada, the Netherlands, Australia and New Zealand, with launches in the U.K. and Europe set for March 2020."
TechCrunch reports that Google just released its annual "Year in Search" data, looking for biggest trends in 2019 compared to 2018. Disney+ was the "biggest search trend," followed by Cameron Boyce, Nipsey Hussle, Hurricane Dorian, Antonio Brown, Luke Perry, "Avengers: Endgame," "Game of Thrones," iPhone 11 and Jussie Smollett. Other big U.S. TV search trends included Netflix's "Stranger Things" and "When They See Us," HBO's "Chernobyl" and Disney+'s "The Mandalorian."