Entertainment companies are increasingly paying attention to trends on tweets and Facebook posts to create content that will appeal to viewers. The idea is that giving viewers what they want, as judged by their current conversations, is a barometer of success and loyalty. At NBCUniversal Media's leadership conference last year, the focus was on this topic: how to use big data — as found on a variety of social media platforms — to create content that resonates with today's viewers. Big data is now becoming a key factor in the development process.
Bloomberg reports that, "the evolution of home entertainment from free-to-air television to content streamed over the Internet to multiple devices has facilitated greater insight into what, when and for how long customers are watching." That's how Australian startup Stan Entertainment wrote and cast "Wolf Creek," a six-part series based on the 2005 horror classic.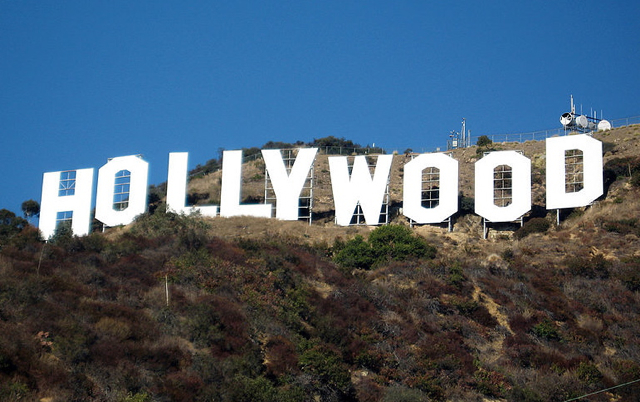 "When we sit down with the creators and producers of original productions, we effectively give them a high-level brief of what we're looking for," said Stan chief executive officer Mike Sneesby. "Part of what's informed that brief is the data that comes from our platform." Stan cast Australian actress Lucy Fry as the female lead, but highlighted her role in 20-second "Wolf Creek" trailers on social media to make sure she resonated with female viewers (she did).
"Whoever has the most data comes out on top, and the value of metadata will shift from content distribution to actual production," said James Sullivan, JPMorgan Chase managing director of Asian equity research. "The million-dollar question is whether you can build a plot around it. Ultimately, I think the answer will be 'yes,' but it's an incredibly controversial conversation. There have been clear creative concerns expressed to me, particularly by screenwriters."
Matchbox Pictures managing director Chris Oliver-Taylor, whose company produces the NBCUniversal-owned "Glitch" and "The Real Housewives of Melbourne," notes that the industry is "still figuring out how to gain maximum benefit from this high-level customer intelligence." Sneesby adds that, "knowing what elements could make for a great show isn't enough to guarantee success… It's not always possible to match what the data says with the availability of projects."
Amazon periodically releases its pilots for customer review, and the feedback is part of the process of deciding which ones get the greenlight; the award-winning "Transparent" was one success of that system. Although Netflix and Amazon wouldn't comment on the role of big data, Netflix is credited with pioneering "the use of mathematical equations to promote titles that a subscriber might enjoy."
An article written by Netflix employees and published in a scholarship journal reports that "Netflix's system for coming up with personalized viewing recommendations helps save more than $1 billion a year by reducing the number of subscription cancellations."
Topics:
Amazon
,
Australia
,
Big Data
,
Chris Oliver-Taylor
,
Development
,
Facebook
,
Glitch
,
Hollywood
,
Internet
,
James Sullivan
,
JPMorgan Chase
,
Lucy Fry
,
Matchbox Pictures
,
Metadata
,
Mike Sneesby
,
NBCUniversal
,
Netflix
,
Social Media
,
Stan Entertainment
,
Streaming
,
Television
,
The Real Housewives of Melbourne
,
Transparent
,
TV Shows
,
Twitter
,
Wolf Creek