Networks are changing how they deliver screeners to the press, due to rising concerns over piracy. HBO, for example, was hit by two cyberattacks on "Game of Thrones," and now is moving access to screeners from its own portal to MediaSilo's Screeners.com. Amazon, Hulu and El Rey Network have also moved screeners to the same site. Fox moved its screeners from one proprietary site, Fox Flash, to another, Screeners.Fox, and Starz is now delivering shows to the press via DAX's cloud-based software.
Variety reports that, "multiple network publicity executives declined to comment on the record about changes to their screener distribution, but several acknowledged privately that security was one factor." According to anti-piracy firm MUSO, there were 62.7 billion incidents of TV content piracy in 2016, up from 45.1 billion in 2015.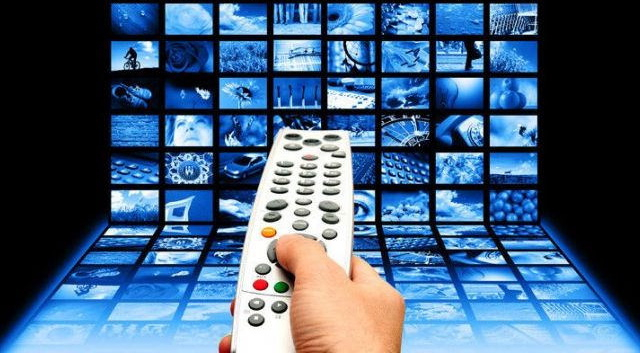 "Security is front of mind for everyone" said Screeners.com product manager Jared Vincenti. "We get put through the paces by every prospective client's security department." MediaSilo spent a year to develop Screeners.com, after its successful experience "creating a system for placing security watermarks on video."
Visible watermarks are an acceptable downside for many network executives for whom "security is a greater concern than usability." In 2015, the four "Game of Thrones" episodes that ended up on pirate sites "were traced back to screeners," leading HBO to stop distributing episodes in advance. Likewise, ABC "stopped distributing screeners for 'Scandal' and other shows from Shonda Rhimes" in response to her concerns about spoilers.
Still, the five broadcasters and other networks send out DVD screeners, and "many critics, particularly older members of the Television Critics Association, refuse to watch digital screeners, and have told networks that they will not write about shows without access to a physical copy."
Physical screeners are, however, the least secure way of distributing content and, "the shift toward digital distribution has stemmed the flow of pre-premiere leaks," as MUSO head of film and TV Chris Anderson says. But digital screeners also have issues.
MediaSilo learned that, "a vast majority of users who access press screening sites keep a document with a list of log-in information for each individual site — a significant security risk." Instead, Screeners.com uses a system that "sends a customized link to the user's email inbox every time he or she attempts to access the site."
Topics:
ABC
,
Amazon
,
Chris Anderson
,
Cloud
,
Cyberattacks
,
DAX
,
Digital Screeners
,
DVDs
,
El Rey Network
,
FOX
,
Fox Flash
,
Game of Thrones
,
HBO
,
Hulu
,
Jared Vincenti
,
MUSO
,
Piracy
,
Scandal
,
Screeners
,
Security
,
Shonda Rhimes
,
Starz
,
Television
,
Television Critics Association
,
TV Networks
,
Video
,
Watermarks