In 2019, director Rian Johnson ("Star Wars: The Last Jedi") wrote and directed "Knives Out," which became a surprise hit. Now, Netflix spent about $465 million to buy two sequels. Experts are debating if the streamer overpaid or made a canny move to create a new franchise. Former Lionsgate co-president Erik Feig, who was involved with both the "Twilight" and "Hunger Games" franchises, noted that the sequels could turn into a TV show and, more importantly, establish a long-term relationship with high-profile writer/director Johnson.
The New York Times reports that similarly to Johnson, who also wrote and directed "Looper," creatives could end up holding on to their "intellectual property when striking distribution deals … [to] control their destinies." Feig, who believes we'll see similar deals in the next few years, added that, "talent has zero compunction about working with the streamers."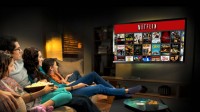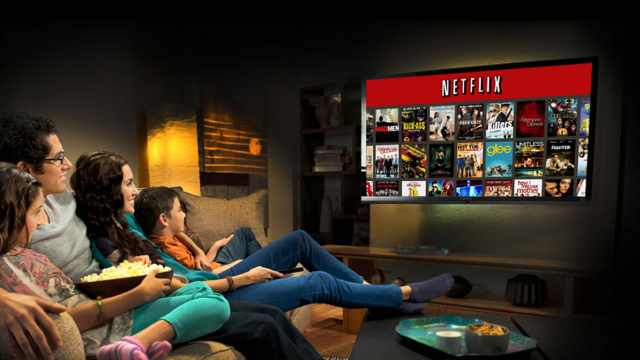 "There used to be a chip on their shoulder about doing a movie that was designed for streaming consumption," he said. "That stigma is completely gone. The caliber of talent has gone up, and so has the execution." NYT notes that in 2017 and 2018, Netflix "scooped up the prolific television creators Shonda Rhimes, Ryan Murphy and Kenya Barris with nine-figure deals."
That has now "migrated" to the film world, with such titles as Sony's "Greyhound," which debuted on Apple TV+ and Amazon's "Borat Subsequent Moviefilm." This year's "Coming 2 America" "became the first Amazon title to finish first in Nielsen's weekly rankings for subscriber-video-on-demand content." Netflix also acquired Paramount's multiple Academy Award-nominated "The Trial of the Chicago 7," and WarnerMedia debuted "Wonder Woman 1984" on its streaming service HBO Max.
"The pandemic has really put the streamers head-to-head with theatrical distribution," said Vine Alternative Investments chief executive James Moore. "Now you're seeing the economics really accelerate towards the streamers, and they have both the wherewithal and the strategic need to retain those gains."
"Knives Out," which cost $40 million to produce and made $311 million, "was one of the few box office winners in the past few years not based on a comic book or on existing intellectual property that was tied up in a lengthy studio deal."
Creative Artists Agency, representing Johnson, "negotiated a one-film licensing agreement with the film's distributors, MRC and Lionsgate," which gave control of the franchise to Johnson and his producing partner Ram Bergman. NYT opines that the deal "also highlights how much easier it is for a streaming service to exploit an already known title than to build one itself." Fro example, the 2018 feature "Bird Box" starring Sandra Bullock attracted 89 million households in four weeks, and is now gearing up for the Spanish-language sequel without Bullock.
It is harder to build buzz and box office without a theatrical release. Vine's Moore points out that Netflix's "main justification" for spending big on the "Knives Out" deal is the fact that its theatrical box office receipts are "a quantifiable metric for how successful your movie is." "Had Rian done the first 'Knives Out' with a streamer, he wouldn't have gotten those economics for the second two because he wouldn't have proven the value of that to the wider audience," he said.
Topics:
Amazon
,
Apple TV Plus
,
CAA
,
Erik Feig
,
Franchise
,
HBO Max
,
Intellectual Property
,
James Moore
,
Kenya Barris
,
Knives Out
,
Licensing
,
Lionsgate
,
Movie
,
MRC
,
Netflix
,
Nielsen
,
Paramount
,
Ram Bergman
,
Rian Johnson
,
Ryan Murphy
,
Sandra Bullock
,
Shonda Rhimes
,
Star Wars
,
Streaming
,
Vine Alternative Investments
,
WarnerMedia