At the end of Q1 2020, Netflix added 15.8 million new subscribers, more than double the company forecast. The growth spiked in March when people began to be confined due to the coronavirus pandemic, and Netflix stated that viewing and membership growth will decline when those circumstances end. As chief executive Reed Hastings put it, "We, too, are really unsure of what the future brings." The company is still adding to its stock of original programs, buying the rights to a period piece set in the world of Sherlock Holmes.
The Wall Street Journal reports that most of Netflix's growth took place outside of North America, with 7 million in Europe/Middle East, 2.9 million in Latin America and 3.6 million in Asia. In North America, Netflix "reported 2.3 million new paid subscribers, compared with a gain of 548,000 in the fourth quarter and 1.9 million in the first quarter a year ago."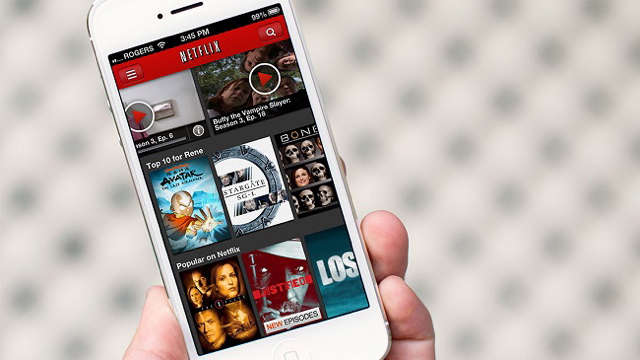 Netflix's stock is up 34 percent year to date, making it "one of the few companies to see its shares appreciate since the coronavirus crisis started."
But heavy Internet usage has impacted bandwidth and, per local government requests, "Netflix reduced bandwidth in Australia, Mexico, India and elsewhere." The company also added 2,000 "remote agents to handle the surge in customer calls" due to the rise in subscription numbers. Netflix posted revenue of $5.77 billion for Q1, up from $4.52 billion a year ago; the stronger U.S. dollar "depressed its international revenue."
Streaming services have been a bright spot in the coronavirus pandemic, which has shut down so many other entertainment outlets. WSJ and the Harris Poll conducted a survey that found, "Netflix was the biggest streaming beneficiary in the crisis, with some 30 percent of respondents saying they added a Netflix subscription in March."
Netflix is busy finishing shows already shot, and chief content officer Ted Sarandos reported that, "our 2020 slate of series and films are largely shot and we're pretty deep into our 2021 slate." But to resume production, he added, "we have to be able to look our employees and cast and crew in the eye and say this is a safe place to work."
The New York Times reports that Netflix is also acquiring third-party content, having recently bought the rights to Legendary Entertainment's period piece "Enola Holmes." Other original content that draws big audiences are the third season of "Ozark," which 29 million households watched, "Love is Blind," which drew 30 million viewers, and surprise hit "Tiger King, which has been viewed by 64 million subscribers.
Although Netflix's productions are on hold, the company "is continuing to pay staff out of a $150 million fund it created to shore up the Hollywood economy." Netflix had a positive cash flow of $162 million in Q1, though it "said it was not related to the slowdown." With the production freeze, it could spend $1 billion this year, compared to the typical yearly spend of as much as $3 billion.