Twitter's 8,000 employees were treated to a question-and-answer session with Elon Musk on Thursday, the first staff meeting the tech entrepreneur has conducted since his bid to purchase the company for $44 billion. The hour-long meeting, which was live-streamed to the Twitter staff, touched on a wide range of topics, including aliens and "the nature of reality" as well as interests closer to home, such as layoffs, growth plans and, of course, TikTok. The move seemed to reinforce Musk's intent to close the Twitter deal after suggesting in April that it was "on hold."
"I want Twitter to contribute to a better, long-lasting civilization where we better understand the nature of reality," Musk told the Twitter staff, streaming via his cellphone from what The New York Times said looked like a hotel room. The 50-year-old CEO of Tesla and SpaceX added that he hoped Twitter "could help humankind 'better understand the nature of the universe, as much as it is possible to understand,'" NYT reports.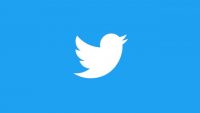 Twitter chief marketing officer Leslie Berland moderated the discussion in which Musk said he hoped to help the social platform engage more than one billion users worldwide, "nearly four times the number of current users," NYT writes, noting Musk explained "that he was hands-on at Tesla and expected to be so at Twitter."
Adding the ability to make and receive payments through the platform, like Venmo and PayPal, was another goal.
Musk brought up TikTok, saying he recently tried the ByteDance app because he'd heard people talking about it. "It does a great job of making sure you're not bored," Musk said, then "compared using the app to the experience of Attention Deficit Disorder, a condition most often characterized by trouble focusing on one task at a time and hyperactivity," Business Insider reports. Musk said the app has "honed the algorithm to be as engaging as possible,"
"Musk wants Twitter to be just as engaging as TikTok, but in 'a different way.'" explains Business Insider.
Prior to the Q&A, employee questions were collected on Slack, and CNBC wrote that many of the questions and post-event reactions "were negative in nature," with staff expressing worries "about layoffs, remote work, a reduced focus on content moderation and inclusion and diversity measures."
And NYT said that despite the performance, "Musk might still change his mind about completing the deal," quoting Tulane Law School professor Ann Lipton as saying, "publicly talking to Twitter employees, trying to assuage their concerns, maybe gives reassurances to potential investors. But I'm not clear whether that's his Plan B or his Plan A."
Related:
Elon Musk Tells Employees He Wants Twitter to Be More Like WeChat and TikTok, The Verge, 6/16/22