Having survived global theater closures due to COVID-19, a Chapter 11 bankruptcy and a change in ownership, MoviePass is back. Informally known as MoviePass 2.0, the company has launched a website for MoviePass Beta that says it is "launching to the public summer 2023." The resurrection of MoviePass appears well-timed to take advantage of pent-up demand for the moviegoing experience. An August 2022 waitlist, opened for only five days, experienced volume sufficient to crash the server. Prospective subscribers are told to sign up for email advisories of further availability.
MoviePass Beta will launch in stages. While the original MoviePass offered unlimited admissions starting at $40 per month — a formula resulted in monthly losses as high as $21 million per month — the new MoviePass pricing plans "don't give subscribers a fixed number of movies. Instead, you get credits to put towards movie tickets," writes Market Realist, noting "credits will roll over for a few months, although whether all credits roll over still isn't clear."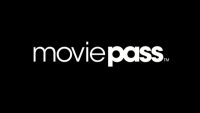 Wired (which details why the original MoviePass failed) calls it "a more complicated system than in the past," and breaks down how it works. There are "three main price tiers at around $10, $20, and $30 per month," with a fourth Pro tier available for $40 "in select markets," according to Wired, which explains "prices will also vary somewhat based on what city you're in, particularly in New York and California."
BuzzFeed offers MoviePass price charts for those two markets, and details competing subscription ticket plans from AMC Theatres and Regal Cinemas, though both are participating, to some extent, in the new MoviePass plan.
A limited number of 2022 waitlisters already have access in Austin, Atlanta, Chicago, Dallas and possibly other areas, per Wired. The black MoviePass card facilitates ticket purchase, and the majority of participating theaters will make available same-day, onsite purchases only.
Wired says "there are (apparently) select theaters that support e-ticketing where some of these restrictions may not apply," but calls these two restrictions "the biggest limitations of MoviePass."
The number of credits required will depend on the time and day, with matinees (any movie before 4:00 p.m.) commanding 10 credits, while more desirable evening seats going for 15 credits (weekdays) or 20 credits (weekends, including Friday nights).
The new MoviePass is again operating under the stewardship of co-founder and former CEO Stacy Spikes, who left in 2018, seven years after launching the firm, then purchased it out of bankruptcy in November 2021, announcing relaunch plans three months later.
Related:
What It's Like Using the New MoviePass and if It's Worth Trying, Attractions Magazine, 2/8/23
MoviePass Was a Disaster. Can MoviePass 2.0 Avoid a Similar Fate?, Los Angeles Times, 1/31/23
MoviePass, Take Two!, The New Yorker, 2/27/23
Topics:
AMC Theatres
,
Atlanta
,
Austin
,
Bankruptcy
,
Beta
,
Chapter 11
,
Chicago
,
Cinema
,
COVID-19
,
Dallas
,
Exhibition
,
Feature Film
,
Los Angeles
,
Movie
,
Movie Theater
,
MoviePass
,
New York
,
Paid Subscription
,
Regal Cinemas
,
Stacy Spikes
,
Subscription
,
Theater
,
Theatrical Release
,
Ticket Sales
,
Ticketing
,
Tiered