Veteran tech journalist Walt Mossberg has been writing a weekly personal technology column since 1991, first at The Wall Street Journal, and then at The Verge (for which he serves as executive editor) and Recode (where he is co-founder and editor-at-large). As he retires his weekly column, Mossberg takes one more look at how consumer tech has evolved over the last three decades, "and what we can expect next." Specifically, he addresses "The Disappearing Computer" as we enter a new world of ambient computing, in which personal computers start to fade into the background.
In October 1991, Mossberg wrote: "Personal computers are just too hard to use, and it isn't your fault." He suggests that this remained true for many years due in large part to confusing interfaces and frequent necessary upgrades.
Today, consumers are more tech savvy and devices are more intuitive. As an update to his initial statement, Mossberg writes in his final column: "Personal technology is usually pretty easy to use, and, if it's not, it's not your fault."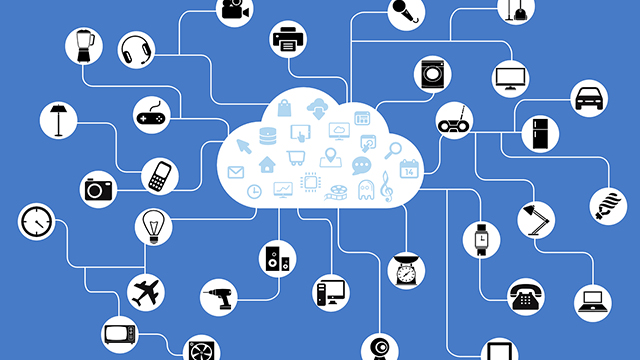 As he addresses what may become the next big thing, Mossberg lists the status of proven and emerging personal tech, including the multi-touch smartphone, tablets, search engines, social networks, cloud computing and consumer drones.
He sees great promise in devices enabled by artificial intelligence, the first of which include the Amazon Echo voice-controlled intelligent speaker, followed by the Google Home device.
Mossberg believes personal tech is "pausing to conquer some major new territory. And, if it succeeds, the results could be as big or bigger than the first consumer PCs were in the 1970s, or even the Web in the 1990s and smartphones in the first decade of this century."
He describes "artificial intelligence/machine learning, augmented reality, virtual reality, robotics and drones, smart homes, self-driving cars, and digital health/wearables" as "the new major building blocks of the future."
This is where ambient computing comes in. "I expect that one end result of all this work will be that the technology, the computer inside all these things, will fade into the background," writes Mossberg. "In some cases, it may entirely disappear, waiting to be activated by a voice command, a person entering the room, a change in blood chemistry, a shift in temperature, a motion. Maybe even just a thought."
He delves deeper into why this matters, the inherent dangers involved, and the potential impact on today's tech oligopoly (largely comprised of Apple, Amazon, Facebook, Google and Microsoft). As always with Mossberg's writing, reading the column in its entirety is well worth your time.
In his farewell, Mossberg concludes: "We've all had a hell of a ride for the last few decades, no matter when you got on the roller coaster. It's been exciting, enriching, transformative. But it's also been about objects and processes. Soon, after a brief slowdown, the roller coaster will be accelerating faster than ever, only this time it'll be about actual experiences, with much less emphasis on the way those experiences get made."
"As a gadget-lover, this makes me a little sad. But, as a tech believer, it's tremendously exciting. I won't be reviewing all the new stuff anymore, but you can bet I'll be closely watching this next turn of the wheel."
Thanks for the many years of commentary and analysis, Walt. We'll miss your perspective.
Topics:
Alexa
,
Amazon
,
Ambient Computing
,
Apple
,
Artificial Intelligence
,
Augmented Reality
,
Autonomous Vehicles
,
Cloud
,
Drones
,
Facebook
,
Google
,
Google Home
,
iPhone
,
Laptops
,
Machine Learning
,
Microsoft
,
Mobile
,
PCs
,
Recode
,
Robotics
,
Search Engines
,
Smart Homes
,
Smartphone
,
Social Media
,
Tablets
,
The Verge
,
The Wall Street Journal
,
Virtual Assistant
,
Virtual Reality
,
Voice Control
,
Walt Mossberg
,
Wearables