In less than six years, a significant percentage of the world's population is projected to own a mobile phone. That is 90 percent of all people over the age of six by year 2020, according to the latest Ericsson Mobility Report. And even within those parameters, smartphones only account for about 37 percent of total mobile subscriptions. There is still opportunity for growth, especially as the rising trajectory for mobile video consumption continues to push the demand for "smarter phones."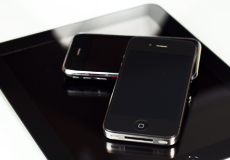 According to The Wall Street Journal, the Ericsson report estimates that smartphone subscriptions will surpass 6.1 billion by 2020.
"There are projected to be 2.7 billion smartphone subscriptions this year, up from 1.9 billion in 2013… growing by an average of 15 percent a year through 2020," adds Re/code.
The growth of smartphones is matched by heavier mobile data traffic driven by heavier mobile video consumption. We are starting to see that people have identified their mobile devices as the primary way to consume videos online.
"Ericsson said there was a 60 percent increase in mobile data traffic from the third quarter of 2013 to the same period in 2014," notes WSJ. Of that traffic, Ericsson expects more than half of it to be driven by mobile video and the rest divided among social networking apps, Web browsing and audio consumption.
And the mobile video experience is improving. Phones are larger, video resolution is sharper and network speeds are much faster than before.