In response to gamers' feedback, Microsoft announced yesterday that it will reverse some unpopular policies it had recently introduced for its soon-to-launch Xbox One game console. The company said it no longer plans to require that the Xbox be connected to the Internet daily. In addition, it will no longer restrict how game discs are traded, resold or rented. Microsoft had faced heavy criticism from gamers for its new restrictions on used games and game play.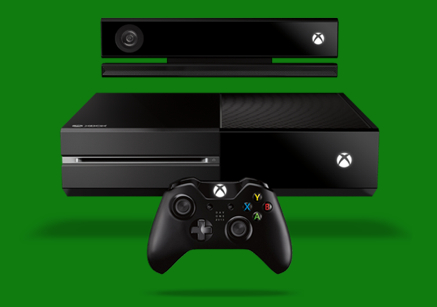 "We have listened and we have heard loud and clear from your feedback that you want the best of both worlds," said Don Mattrick, head of Microsoft's entertainment division.
Microsoft's Xbox 360 has been the top videogame console in the U.S. for more than two years. The company unveiled the $499 Xbox One in May and promoted it heavily during June's Electronic Entertainment Expo (E3) in Los Angeles.
"The policies for the Xbox One due out in November included offering technology to videogame publishers to restrict how titles are resold or traded at participating retailers," reports The Wall Street Journal. "The result was a large campaign by customers, partly through Twitter, to convince Microsoft to reverse course."
Meanwhile, Sony announced that its coming PlayStation 4 (at $100 less than the Xbox One) would allow customers to freely trade, share and resell game discs. Also, the company said the PS4 would not require an Internet connection.
"When gamers buy a PS4 disc, they have the right to use that copy of the game, they can trade in that copy of the game at retail, sell it to another person, lend it to a friend, or keep it forever," Sony exec Jack Tretton told the crowd at E3. "It won't stop working if you haven't authenticated within 24 hours."
Unfortunately, Microsoft's reversed decisions will impact the console's planned features. For example, a game's disc will need to be inserted into the console in order to play. Also, the ability to share titles wirelessly among households will be abandoned, while games that are purchased online will not have the option to be shared or resold.
"It will work just as it does today on Xbox 360," Mattrick said.
Topics:
CA
,
California
,
Console
,
E3
,
Entertainment
,
Game
,
Gamer
,
Gaming
,
LA
,
Los Angeles
,
Mattrick
,
Microsoft
,
PlayStation
,
PlayStation 4
,
PS4
,
Social
,
Sony
,
Tretton
,
Tweet
,
Twitter
,
Video Game
,
Videogame
,
Xbox
,
Xbox One