Microsoft revealed plans to expand its Azure IP Advantage patent troll defense program by offering its customers building Azure-compatible IoT services with access to a library of 10,000 patents that can help protect them from IP lawsuits, especially related to cloud computing. The tech giant also announced that it is contributing some 500 patents to the non-profit LOT Network, founded in 2014, which provides patents from a growing number of member companies and additional sources to help protect startups against patent trolls.
"The LOT Network is really committed to helping address the proliferation of intellectual property lawsuits, especially ones that are brought by non-practicing entities, or so-called trolls," said Microsoft CVP and deputy general counsel Erich Andersen.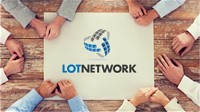 The non-profit organization now has nearly 400 members, including Amazon, Epic Games, Facebook, Ford, GM, Google, Lyft, Microsoft, Netflix, SAP and Uber.
"Qualified startups who join the LOT Network can acquire Microsoft patents as part of their free membership and as Andersen stressed, the startups will own them outright," explains TechCrunch. "To qualify for getting the patents, these startups also have to meet a $1,000 per month Azure spend."
The patents — from regions including China, Europe and the U.S. — cover a wide array of technologies. "The idea is that these startups come from a diverse set of industry sectors," Anderson said. "The hope we have is that when they approach LOT, they'll find patents among those 500 that are going to be interesting to basically almost any company that might want a foundational set of patents for their business."
According to TechCrunch, "every Azure customer who spends more than $1,000 per month over the past three months and hasn't filed a patent infringement lawsuit against another Azure customer in the last two years can automatically pick one of the patents in the program's portfolio to protect itself against frivolous patent lawsuits from trolls."
For additional information, visit the Azure IP Advantage or LOT Network sites.
Topics:
Amazon
,
Azure
,
Azure IP Advantage
,
China
,
Cloud
,
Epic Games
,
Erich Andersen
,
Europe
,
Facebook
,
Ford
,
GM
,
Google
,
Intellectual Property
,
Internet
,
IoT
,
Lawsuit
,
Litigation
,
LOT Network
,
Lyft
,
Microsoft
,
Netflix
,
Patent
,
Patent Troll
,
SAP
,
Uber
,
United States