Microsoft officially pulled the plug on its MSN TV service this week. Founded by Steve Perlman, the Internet TV pioneer launched in 1996 under the name WebTV. It was later acquired by Microsoft and rebranded. Despite hardware upgrades and new features added to MSN TV 2, Microsoft has since shifted its focus to the Xbox game console. The company is ramping up its Xbox TV programming as it preps the new Xbox One console for the upcoming holiday season.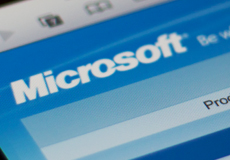 "WebTV was founded in 1995 by Steve Perlman, who later went on to found the cloud gaming service Onlive," explains GigaOM. "The company launched its service in 1996, offering consumers a dedicated set-top box that connected their TV screen via dial-up to the Internet. In 1997, the startup was bought by Microsoft for $425 million, and the service was eventually rebranded as MSN TV in 2001."
The company rolled out MSN TV 2 in 2004, with updated hardware and access to email, messaging, a Web browser and online video content. However, Microsoft then shifted its attention to other platforms, including the Xbox 360, which was expanding beyond gaming to serve as a media entertainment hub.
Microsoft is now priming its Xbox One console, which starts shipping in November, to include the delivery of TV and video services.
When ETCentric first reported on the MSN TV announcement in July, we cited Brad Hill, WebTV's former national media spokesperson. "It isn't modern Web-connected TVs that finally killed WebTV (MSN TV)," he said. "It's the mobile revolution that did it."
According to the service closure FAQ page: "WebTV (later called MSN TV) started in 1996 with the goal to bring new people 'online' and to give those already online an easy, hassle-free means of accessing the Internet from the comfort of their homes. Later, MSN TV 2 was released with vastly greater power and features. Since then, the Web has continued to evolve at a breathtaking pace, and there are many new ways to access the Internet. Accordingly, we have made the difficult decision to end the MSN TV service."