Microsoft announced this week that it will shutter its MSN TV (formerly WebTV) service on September 30. The pioneering interactive TV service began in 1996 as one of the first set-top boxes to offer Internet access. WebTV was acquired by Microsoft for $425 million in 1997. According to Brad Hill, WebTV's former national media spokesperson leading up to the product's launch, "it isn't modern Web-connected TVs that finally killed WebTV (MSN TV) — it's the mobile revolution that did it."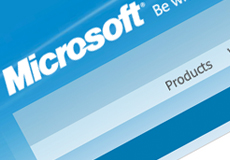 Hill offers an interesting history of the service in Engadget — from WebTV's prototype stages and launch by founder Steve Perlman to a new era of mobile devices that led to MSN TV's demise.
"WebTV never scaled into the market as hoped, but its users were a loyal, dedicated, WebTV-loving lot," writes Hill. "I wrote three editions of 'WebTV For Dummies.' During the five-year life of that book, I received countless emails, every one of them typed on a TV, begging for new editions and updated information. That book sold outrageously well for a title that was launched into a population of about a million units — a tiny market for a book."
"WebTV offered television-based e-mail and Web browsing via wireless keyboards but struggled to gain traction with consumers," reports CNET. "Microsoft rebranded the service as MSN TV in 2001 to accelerate integration with products such as MSN Messenger and MSN Hotmail."
MSN TV has taken a backseat to Microsoft's focus on its Xbox game console, which also offers Internet access. The company cited the many ways consumers can now access the Internet as a contributing factor to decommissioning the service.
"WebTV (later called MSN TV) started in 1996 with the goal to bring new people 'online' and to give those already online an easy, hassle-free means of accessing the Internet from the comfort of their homes," explains the MSN TV Closure FAQ page. "Later, MSN TV 2 was released with vastly greater power and features. Since then, the Web has continued to evolve at a breathtaking pace, and there are many new ways to access the Internet. Accordingly, we have made the difficult decision to end the MSN TV service."
Microsoft's decision arrives as Apple pursues the set-top box business and as Microsoft ramps up its Xbox TV programming with the upcoming Xbox One console. Following deals with HBO GO and WatchESPN, Apple is reportedly close to a deal with Time Warner Cable that will bring new channels to Apple TV.