Meta Platforms has shuttered its Connectivity division, which focused on areas including subsea cabling. The group's functions will be divided among two other company units, Infrastructure and Central Products. Launched in 2013 as Facebook Connectivity, the business group developed connectivity technologies, concentrating on innovations like solar-powered drones, low-Earth orbit satellites and fiber-laying robots to expand the footprint of the company's social platforms and other services. In 2021, it is estimated that more than 300 million people were able to access faster Internet services as a result of Meta Connectivity initiatives.
Meta Connectivity chief Dan Rabinovitsj "is currently still with the company and may shift into another role," reports Light Reading, which says the closure "stems from the massive round of layoffs," amounting to 13 percent of the company's workforce, announced by Meta CEO Mark Zuckerburg last month.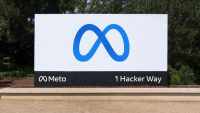 "The action will not affect Meta's participation in the Telecom Infra Project (TIP), which it helped to found in 2016," writes Light Reading, noting that "the group continues to develop open and disaggregated standards for various telecom technologies."
Meta has been concentrating on metaverse products "while its core social networking advertising business faces threats from the likes of Apple and others," Light Reading writes. "Other massive tech companies, including Amazon and Twitter, have engaged in similar layoffs."
Meta Connectivity was for nearly 10 years "the home of the former Facebook's experimental Internet and telecoms efforts, from satellites (exploded) to drones (crashed) to apps (disputed) and other more traditional infrastructure (appreciated and ongoing)," reports TechCrunch, noting that while some people and resources are being reallocated, "the more out-there approaches to providing Internet are probably gone for good."
These include Aquila, a high-altitude drone concept announced in 2015 that planned to use lasers to connect people below. "This ambitious effort had a tough couple years, experiencing a rough landing in 2016 and eventually being permanently grounded in 2018," TechCrunch reports. Many of Connectivity's efforts to connect underdeveloped nations were controversially alleged an attempt to buy market share cloaked as good deeds.
A recent foray into satellite Internet, through a subsidiary called PointView Tech, "filed experimental FCC licensing documents in 2018, 2019, 2020, 2021 … but not this year," according to TechCrunch.
Meta also initiated some basic connectivity efforts, working with the Telecom Infra Project to develop new software, hardware and standards that facilitate more accessible and maintainable telecommunications networking.
"Legacy industry dominates this space, so new entrants have a potentially large opportunity to make a change," says TechCrunch, explaining that in addition to Meta, Google has invested in undersea cables and fiber that serves "both their own purposes and public transport."