Meta Platforms on Wednesday began layoffs that will affect 11,000 workers — approximately 13 percent of the company's workforce of 87,000. Founder and CEO Mark Zuckerberg told the staff via video that "I take full responsibility for this decision," describing it as "one of the hardest calls I've had to make in the 18 years I've run the company." This is the first time mass layoffs have been implemented there. Zuckerberg was described as "downcast" as he discussed the news, saying overly optimistic growth projections led to overstaffing.
Meta stock has lost 70 percent of its value this year and Zuckerberg has seen his net worth fall to $38.1 billion from a high of $142 billion in late 2021. After delivering Q3 results in October, Meta's lackluster fourth quarter guidance is said to have "spooked investors," causing its shares to drop nearly 20 percent, per CNBC, which says "costs and expenses jumped 19 percent year over year in the third quarter to $22.1 billion."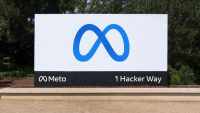 After hitting a $1 trillion valuation last year, "Meta posted a 50 percent slide in quarterly profits and its second straight sales decline," The New York Times reports, noting "the company has struggled financially this year as it has tried to move into a new business — the immersive world of the so-called metaverse — while also grappling with a global economic slowdown and a decline in digital advertising, the main source of its revenue."
Zuckerberg attributed the reversal of fortune to growing too quickly during the pandemic, when a surge in online activity led to large increases in revenue gains, a shift he thought would be permanent. "Unfortunately, this did not play out the way I expected. I got this wrong," Zuckerberg said in a message to employees.
He isn't the only one. The tech industry hired aggressively during the COVID-19 pandemic, and is now forced to make adjustments. Last week, Twitter's new owner, Elon Musk, eliminated "roughly half of the company's work force, or about 3,700 jobs," saying the company was losing $4 million per day, according to The New York Times. Snap eliminated about 1,000 jobs. Google, Amazon and Intel are also said to have consolidated in recent months.
Meta's share price rose more than 12 percent since Monday, when The Wall Street Journal first reported "large-scale layoffs" coming this week. Displaced U.S. employees will receive four months of base pay "plus two additional weeks for every year of service, with no cap," as well as external career counseling "including early access to unpublished job leads," according to Zuckerberg's message.
Cuts will take place across the Family of Apps and Reality Labs units, with recruiting and business ops as particularly hard hit. "Zuckerberg said the company would focus on a smaller number of 'high priority' areas, including artificial intelligence, advertising and the metaverse," according to NYT.