In an effort to expand payment opportunities for creators of popular original video content, Meta Platforms is updating its Reels Play bonus program, adding Facebook Challenges and rolling out new insights for Reels Play creators. Successful Facebook Challenge videos will enable creators to earn "up to $4,000 in a given month," according to Meta, which says it will "also explore the ability for eligible creators to earn a share of revenue on crossposted Reels via overlay ads" from videos that appear on both Facebook and Instagram.
"Meta recently said it would prioritize original content in its algorithms. Now, it's going to pay for it," writes TechCrunch, saying the move aims to "help fend off the TikTok threat."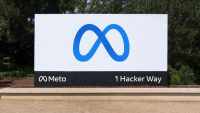 The new Challenges invite creators to compete in a series of monthly challenges that cumulatively build to a maximum payout through a series of sequential bonuses.
"For example, the creator might first earn $20 when at least five of their Reels reach 100 plays each. After they accomplish that goal, another would be unlocked — like earning $100 when 20 Reels reach 500 plays each," TechCrunch reports, explaining progress will continue through each 30-day period, "then reset at the beginning of the next month to start a new set of challenges."
At this time, "only select creators have been invited into the Reels Bonus program." The overlay ads for Reels on Facebook are "testing with a wider set of creators, and will expand to more over time," TechCrunch writes, quoting Meta COO Sheryl Sandberg as telling media buyers at the company's NewFronts presentation last week that "over 45 percent of Instagram accounts like, comment on, or share Reels at least once a week."
Meta has also expanded Facebook tests with the virtual tipping system, Stars, and will soon allow Instagram creators to crosspost their Reels to Facebook, following a test initiated last fall.
Meta's ad overlay program is currently offering creators a revenue share of 55 percent, with 45 for Facebook, according to TechCrunch, which says that compares to a 50/50 split announced by TikTok last week as part of its new TikTok Pulse program, "although Pulse is a different type of ad product, it's the first and only ad rev share for TikTok creators at present."
As part of its effort to improve data insights, "Meta is increasing visibility into performance," writes Search Engine Journal, pointing out that "from the Reels Play Bonus Insight page of Facebook, creators will be able to see how many plays each Reels received and how much it earned over a time period."
Topics:
Advertising
,
Algorithms
,
Creators
,
Data
,
Facebook
,
Facebook Challenges
,
Facebook Stars
,
Insights
,
Instagram
,
Meta
,
Meta Platforms
,
Monetization
,
NewFronts
,
Original Content
,
Overlay Ads
,
Performance Metrics
,
Reels Play
,
Sheryl Sandberg
,
Social Media
,
Social Video
,
TikTok
,
TikTok Pulse
,
Video