Meta Platforms is beginning to implement parental controls on Instagram and Quest. Last week, Instagram added a Family Center that will eventually expand to allow parents and guardians to "help teens manage experiences across Meta technologies from one central place." Meta says parental controls will be added to Quest VR in May, and hinted others, like Facebook, are queued-up to join. The Family Center will allow parents to monitor how much time their teens spend on Instagram, setting limits if they choose. Additionally, accounts teens follow and accounts following them will be trackable.
Instagram president Adam Mosseri characterized his platform's safety initiative as "the first step in a longer term journey to develop intuitive supervision tools, informed by experts, teens and parents," specifying a U.S. rollout effective immediately, to be followed by global release in the months to come. Since teens are likely to chafe under parental supervision, Instagram is easing them into it.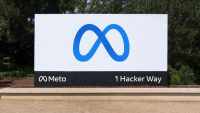 Posting to the company newsroom, Mosseri explained that "teens will need to initiate supervision for now in the app on mobile devices, and we will add the option for parents to initiate supervision in the app and on desktop in June. Teens will need to approve parental supervision if their parent or guardian requests it."
The next few months will see the Family Center build-out additional features, including letting parents set the hours during which their teen can use Instagram and the ability for more than one parent to supervise a teen's account. The Wall Street Journal suggests teens will still be able to create fake accounts, or "finstas," and questions whether parental controls will counteract algorithms that "can serve up self-harm content, such as posts about eating disorders."
CNET cautions that "as Instagram rolls out more tools for supervision, parents will also have to balance a teens' need for privacy," noting that wily teens can sometimes slip the leash, "and parents don't always use the tools available to them." But as lawmakers threaten to crack down on social media companies for negatively impacting minors, Meta appears to be taking proactive steps to address concerns.
The VR controls are addressed in Mosseri's post as well as in a separate announcement published the same day under Oculus branding, that says Meta will begin adding  "platform-level controls for parents and teens" on "all Quest headsets."
Initially the company says it will implement VR controls by expanding the functionality of the existing Quest headset unlock patterns, which can be used to prevent unauthorized persons from accessing a device or passwords. "Beginning in April, we'll introduce the ability for people to use the unlock pattern to lock specific apps directly from VR. Once a given app is locked, you'll need to draw your unlock pattern to unlock and launch it. This will allow parents to prevent teens 13+ from accessing games and experiences they feel aren't age-appropriate."
Mosseri wrote that "in May, we'll start automatically blocking teens 13+ from downloading inappropriate apps, as designated by the International Age Rating Coalition (known as IARC-rated). We'll also launch a Parent Dashboard, hosting a suite of supervision tools that will link to the teen's account based on consent from both sides." It's unclear if or how the VR Parent Dashboard will interoperate with the Family Center, but Meta will no doubt be sharing more details as the tools evolve.
Topics:
Adam Mosseri
,
Algorithms
,
Apps
,
Child Safety
,
Children
,
Desktop
,
Eating Disorders
,
Facebook
,
Fake Accounts
,
Family Center
,
Finstas
,
Gaming
,
IARC
,
Instagram
,
Legislation
,
Meta
,
Meta Platforms
,
Meta Quest
,
Minors
,
Parental Controls
,
Privacy
,
Regulation
,
Safety
,
Social Media
,
Teens
,
Virtual Reality
,
VR Headsets