The Makr app turns iPhone users into t-shirt and tote bag designers. Anyone can upload a design, which can be printed on t-shirts, bags, even temporary tattoos. The iPad version also allows users to design paper goods like wedding invitations and business cards. These items are sold through Makr's online store and the designer gets $2 per sale without having to worry about production, shipping or payments. The tool could help YouTube celebrities and other online stars sell merchandise to fans.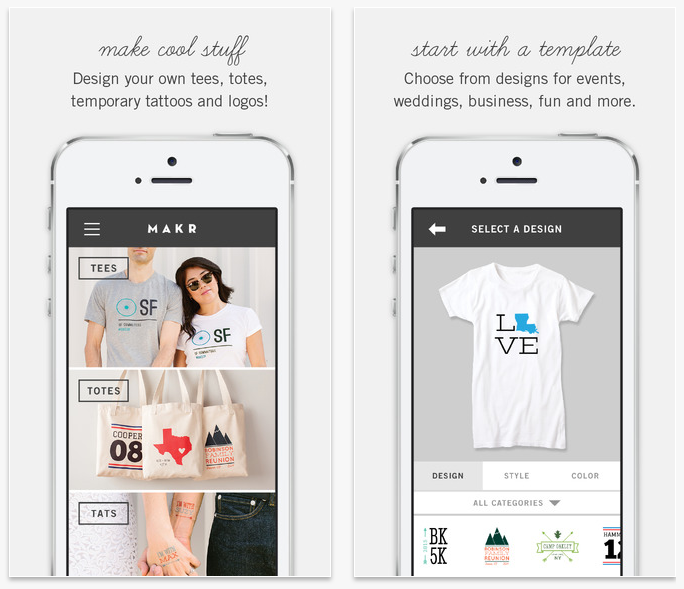 "We're enabling them to make custom products at no risk," co-founder and CEO Ellen Johnston explained in Wired. "The goal is that within a matter of minutes, you can go from just creating — whether you're a blogger, illustrator, or YouTube star — to monetizing your audience."
Makr is following in the footsteps of Etsy, an online platform for those interested in selling their homemade and vintage items. Etsy made $1 billion in sales last year, and its users have to do most of the work of sourcing materials, holding inventory, and shipping products.
Unlike Etsy, Makr takes care of the manufacturing and distributing process for the designers. Costs are kept low by working with a select number of vendors who manufacture the merchandise as the orders are placed. As the company expands, it hopes to add more customizable products like pillows and other apparel to the catalog.
Makr is available for free on the Apple App Store.