This year's Black Friday was a marked contrast to those of previous years, due to the rise in COVID-19 cases and guidelines from the Centers for Disease Control and Prevention to avoid crowds. Brick-and-mortar stores were the losers, with Morgan Stanley analysts estimating a 20 percent drop in sales compared to last year. Instead, according to Adobe Analytics, shoppers spent $9 billion online on Friday, capturing a 21.6 percent increase from the previous year, and the second biggest number ever for online sellers. Meanwhile, consumers shelled out $10.8 billion on Cyber Monday for a new single-day sales record.
The New York Times reports that Adobe Analytics said, "online sales rose to $23.5 billion in the four-day Thanksgiving-to-Sunday period, up 23 percent from last year." "This wasn't a Black Friday, it was a bleak Friday in stores," said AlixPartners global co-head of retail practice David Bassuk. "It is such a stark contrast to past years. The stores were really ghost towns."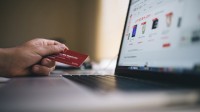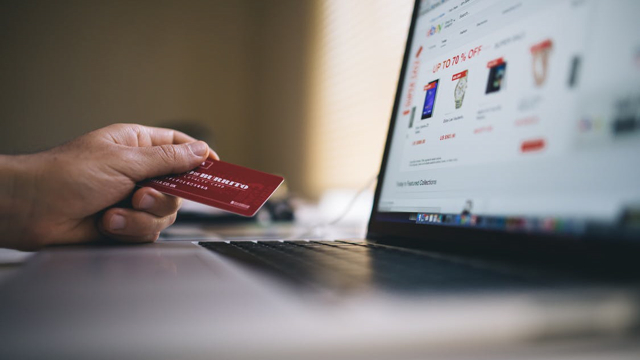 Black Friday was already weakened earlier in the season, as Amazon chose to hold its Prime Day in mid-October and "consumers have been encouraged to shop early to avoid shipping delays." The National Retail Federation reported that, "about 59 percent of shoppers had started their holiday shopping by early November this year." Sensormatic Solutions revealed a decline in shopper foot traffic of 52 percent on Friday.
BMO Capital Markets retail analyst Simeon Siegel said that, "it's been a long time since Black Friday was simply three hours in the morning on Friday … Black Friday was already stretched into early November, it just happened to make it into October as well."
Best Buy chief financial officer Matthew Bilunas noted that he couldn't actually predict how much shopping was "pulled into" Q3. Target chief executive Brian Cornell said his company has seen "very different shopping patterns." "We don't expect to see those big spikes during Black Friday and on weekends," he added.
Retailers also have to manage consumer expectations for "doorbusters and even-deeper promotions." "The reality is at most companies, the headline promotions are, at most, flat to last year," said Siegel. Online sales also chip away profits, since retailers spend more on shipping and processing returns. "The idea of retailers moving into the black on Black Friday has also evaporated," noted Bassuk. "Yes, there is more volume, but as that volume shifts to online, it becomes more costly for the retailers."
Many experts, however, "view 2020 as an outlier, anticipating that shoppers will return to stores once they feel it is safe to do so." NYT suggests that, "the rest of the holiday shopping season will be closely watched as a barometer for the U.S. economy."
According to CNBC, Adobe Analytics reported that shoppers spent $10.8 billion on Cyber Monday, "a record for the single largest U.S. online shopping day ever." It added that, "Cyber Monday spending rose 15.1 percent year over year." This holiday, many big retailers such as Target and Walmart, "started their deals in mid-October to coincide with Amazon Prime Day and plan to have more in the weeks ahead."
Adobe stated that, on Thanksgiving Day, "online spending rose nearly 22 percent year over year to $5.1 billion." On Black Friday and nearly half of Thanksgiving Day, purchases via smartphones "represented 40 percent of total e-commerce."
Related:
Shoppers Spent Less Over Black Friday Weekend, The Wall Street Journal, 12/1/20
Amazon Boasts of 'Biggest Holiday Season' Ever as In-Store Shopping Plummets, The Verge, 12/1/20
Cyber Monday Scams? Fakespot Says It Can Identify Fraudulent Reviews and Sellers Online, TechCrunch, 11/30/20
Topics:
Adobe Analytics
,
AlixPartners
,
Amazon Prime Day
,
Best Buy
,
Black Friday
,
BMO Capital Markets
,
Brian Cornell
,
Brick-and-Mortar
,
CDC
,
Coronavirus
,
COVID-19
,
Cyber Monday
,
David Bassuk
,
E-Commerce
,
Matthew Bilunis
,
Morgan Stanley
,
National Retail Federation
,
Online Shopping
,
Retail
,
Sensormatic Solutions
,
Simeon Siegel
,
Target
,
Thanksgiving