Cryptocurrency Bitcoin is on a roll, rising to a record high since the advent of the global coronavirus pandemic. In March it had skidded to below $4,000. This time, however, its growth is not being driven by the same speculative forces that led to its peak of $19,783 in 2017. Instead, American companies and other traditional investors are gravitating to Bitcoin as an alternative asset, similar to gold, that enables them to place part of their financial portfolio outside the influence of governments and the traditional financial systems.
The New York Times reports that, according to Chainalysis chief economist Philip Gradwell, whose company analyzes the movement of cryptocurrencies, "it's a very different set of people who are buying Bitcoin recently." "They are doing it in steadier amounts over sustained periods of time, and they are taking it off exchanges and holding it as an investment," he explained.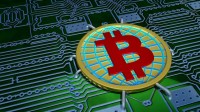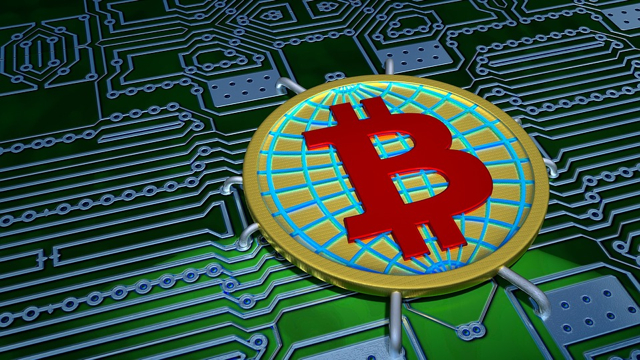 Bitcoin's rise, points out NYT, is "part of a broader exuberance in cryptocurrencies and stock markets, which are defying the gloom of a pandemic-induced recession." This summer, the Office of the Comptroller of Currency, a U.S. regulator, stated that banks could hold cryptocurrencies for customers, which helped to unleash more mainstream acceptance.
Before then, in May, Wall Street hedge fund manager Paul Tudor Jones revealed he put "almost 2 percent of his portfolio in Bitcoin," adding that "the cap on Bitcoin production made it an attractive alternative to the declining value of traditional currencies, which he thought was inevitable." "Every day that goes by that Bitcoin survives, the trust in it will go up," he said.
In August, software firm MicroStrategy put $250 million of its corporate treasury into Bitcoin. Chief executive Michael Saylor, who later put $175 million of his own money into Bitcoin, said "he had become a believer in how the hard-coded limit on the number of tokens would help it hold its value over time." "For anything that anybody invested in as a store of value, it starts to look like it is better to move that into Bitcoin," he said.
In October, Square put $50 million of its corporate cash into Bitcoin, with chief Jack Dorsey, also head of Twitter, saying "its customers held $1.8 billion of Bitcoin, up 180 percent from a year ago." Following Square, PayPal began to "allow people to buy and hold Bitcoin and a few other cryptocurrencies."
PayPal chief executive Dan Schulman said the company's "move came as a result of conversations with government officials, and then seeing the dramatic shift into digital payments as a result of the pandemic." He added that, "more than a million people — three to four times what the company expected — joined a wait list to use cryptocurrencies before the feature was started."
Part of growing confidence in Bitcoin came from a JPMorgan Chase note in which analysts described how younger investors and others, seeing the cryptocurrency as "an alternative to gold," were "creating a significant market for the tokens." They added that, "given that the total value of all outstanding Bitcoin, around $350 billion, was a small fraction of all the gold in the world … they could see the value of Bitcoin going much higher."
Topics:
Bitcoin
,
Chainalysis
,
Coronavirus
,
COVID-19
,
Cryptocurrency
,
Dan Schulman
,
Digital Payment
,
Finance
,
Gold
,
Investor
,
Jack Dorsey
,
JPMorgan Chase
,
Michael Saylor
,
MicroStrategy
,
Office of the Comptroller of Currency
,
Paul Tudor Jones
,
PayPal
,
Philip Gradwell
,
Square
,
Square Cash
,
Stock Market
,
Twitter
,
Wall Street