In 2019, Facebook developed open-source network software Magma to help in the speedy, efficient buildout of mobile networks. Now Magma is poised to bring together the software and hardware sides of 5G. Magma provides a software-centric distributed mobile packet core and tools for automating network management that integrates with the existing back end of a mobile network. Importantly, it also meshes with new 5G networks as well as existing LTE networks, which makes it easier to enhance and build mobile networks at scale. The Linux Foundation will now work with groups to host the next stage of Magma's evolution using a vendor-neutral governance framework.
ZDNet reports that, "several Magma community members are also collaborating in the Telecom Infra Project (TIP)'s Open Core Network project group … [which plans] to define, build, test, and deploy core network products that integrate Magma with TIP Open Core disaggregated hardware and software solutions."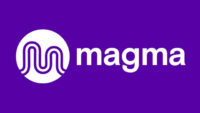 A neutral governance framework at the Linux Foundation will aid in overseeing "this new stage in Magma's organizational future." Joining the collaboration to "accelerate the path to production use cases at scale" are ARM, Deutsche Telekom, Facebook, FreedomFi, Qualcomm, the Institute of Wireless Internet of Things at Northeastern University, the OpenAirInterface (OAI) Software Alliance, and the Open Infrastructure Foundation (OIF)."
According to Linux Foundation general manager of networking, edge and IoT Arpit Joshipura, "Magma has gotten great community support from several ecosystem players and foundations including OIF, OAI." "What we are announcing today is the next evolution of the project where the actual hosting of the project is being set up under the Linux Foundation," he explains. "OIF, OAI, and LF will work with their communities of software developers to contribute to Magma's core project."
Joshipura added that, "Magma provides application functions like Mobile Core that are complementary to existing telecom and edge open-source software like Open Network Automation Platform (ONAP) or Akraino."
Magma will "allow operators to expand capacity and reach by using LTE, 5G, Wi-Fi, and Citizens Broadband Radio Service (CBRS)" and to "offer cellular service without vendor lock-in with a modern, open-source core network."
It will also enable "operators to manage their networks more efficiently with more automation, less downtime, better predictability, and more agility to add new services and applications … [as well as] federation between existing mobile network operators (MNO)s and new infrastructure providers to augment mobile network infrastructure more efficiently."
Last, Magma will support "open source 5G technology and incubat[e] future wireless network use cases like Private 5G, Integrated Access Backhaul (IAB), Augmented Networks, and Non-Terrestrial Networks (NTN)."
At FreedomFi, which has used Magma to build out 20+ private LTE networks, co-founder and chief executive Boris Renski stated, "Magma is turning into what we believe is quickly becoming the Linux of the telecom network cores."
"With industry giants like ARM and Qualcomm joining the effort and helping ensure compatibility of Magma with their platforms, we expect that other radio access network (RAN) and OSS vendors will rally around the effort to help further accelerate adoption," Renski added.
Qualcomm principal engineer Douglas Knisely agreed. "Qualcomm strongly supports the evolution of the Magma core network efforts into a broader coalition among the key founding and contributing projects."
Topics:
5G
,
Akraino
,
ARM
,
Arpit Joshipura
,
Augmented Networks
,
Boris Renski
,
CBRS
,
Deutsche Telekom
,
Douglas Knisely
,
Facebook
,
FreedomFi
,
IAB
,
Linux Foundation
,
LTE
,
Magma
,
Mobile
,
Networks
,
Northeastern University
,
OIF
,
ONAP
,
Open Source
,
OSA
,
Private 5G
,
Qualcomm
,
TIP
,
Wi-Fi