Community-based social site Reddit raised $250+ million in a new round of funding, doubling its valuation to $6 billion from the $3 billion it was valued after a February 2019 round. Led by Vy Capital, the latest funding included Andreessen Horowitz, Sequoia Capital and Tencent Holdings, all previous investors. The social media company, launched in 2005, hosts topic-based message boards, including WallStreetBets, the message board that recently encouraged amateur investors to drive up the stock price of companies shorted by Wall Street investors.
CNBC reports Reddit chief executive Steve Huffman stated that, "valuations are very high right now." "It never hurts to raise money when there's an opportunity to do so and Reddit had a strong year," he added. Reddit, which now has 50+ million daily active users, stated that "advertising revenue rose 90 percent in the last quarter from a year earlier."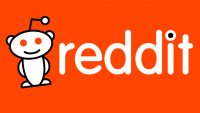 Reddit's WallStreetBets pumped up the stock of GameStop and AMC Entertainment, as the site's users "acted in concert to bid up stocks that some U.S. funds had bet against." U.S. Treasury Secretary Janet Yellen paid attention but said, "it was too soon to say whether new policies or regulations were needed to deal with the volatility."
The New York Times reports that Reddit stated, "the funding built on the success of its burgeoning advertising business, as brands and marketers are attracted to the site's powerful and active community members."
"We have come a long way in recent years to focus more on the needs of the hundreds of thousands of communities that make up Reddit," stated the company. It notes that, after WallStreetBets attracted media attention, that forum "ballooned to more than seven million members." Reddit also gained some attention with its shortest-ever five-second Super Bowl ad.
NYT notes that Reddit said it will use the new funding round to "expand its community," which will include "courting more influencers and content creators, a move it made when it bought the short-form video platform Dubsmash, a rival to TikTok, in December." It also said it will double its current workforce of 700 people.
The company was long criticized for allowing "racist, sexist and troll-filled communities to flourish," in the name of free speech. Huffman, who returned as chief executive in 2015, oversaw a clean-up of those policies, barring Nazis and other far-right groups as well as The Donald, a subforum for President Trump fans that Reddit said "repeatedly broke rules against harassment and other behavior."
Reddit's blog explains that the company will use the new funds to "make strategic investments in Reddit including video, advertising, consumer products, and expanding into international markets." "We are confident in our mission to provide community and belonging to everyone and are well-positioned for the growth we have planned," it adds.