U.S. antitrust laws date back to the days of Big Oil. When a federal judge this week dismissed antitrust lawsuits brought against Facebook by the Federal Trade Commission and 48 states, experts called for a modernization of the laws themselves. The judge who dismissed the lawsuits said that the FTC didn't prove its claim that Facebook was a monopoly and the states brought their case too long after Facebook's acquisitions of Instagram and WhatsApp. Representative David Cicilline (D-Rhode Island) said the U.S. needs a "massive overhaul of our antitrust laws."
The New York Times reports that the recent federal decision "underlined how cautious and conservative courts could slow an increasingly aggressive push by lawmakers, regulators and the White House to restrain the tech companies."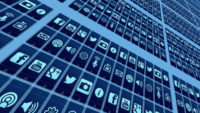 Congress "has debated whether the monopoly laws need changes," and there appears to be a bipartisan appetite for change. Moments after Cicilline called for the antitrust law overhaul, representative Ken Buck (R-Colorado) agreed, saying that legislators need to "adapt antitrust laws to fit the business models of Silicon Valley companies."
Lawmakers are now under pressure to pass a six-bill package that was introduced this month and "passed the House Judiciary Committee last week." NYT notes that, "the bills are far more expansive than traditional antitrust doctrine" by which "companies tend to be judged to have violated competition laws if their behavior has hurt the welfare of consumers … [and] the main measure of that harm has been whether companies have charged people higher prices."
Today, services from tech companies such as Facebook and Google are free (with advertising) and FTC chair Lina Khan along with other experts "have argued that a broader definition of consumer welfare, beyond prices, should be applied." For example, Facebook users suffer a loss of privacy when their personal data is harvested and used for targeted ads.
Judge James Boasberg, who dismissed the two lawsuits against Facebook, noted one obstacle for the government is that, because Facebook doesn't charge for access to its site, "its market share could not be assessed through revenue … [and] the government had not found a good alternative measure to make its case." The FTC can file a new complaint addressing Boasberg's concerns within 30 days.
NYT says that, "the rulings were another instance of Facebook's ability to evade the harshest consequences to its business." Though the FTC levied a fine of $5 billion in 2019 against it, Facebook made "few significant changes" and in fact continued to grow.
Boasberg's rulings came at a time when "actions to rein in tech power in Washington had gathered steam." In addition to Khan's appointment, attorney Tim Wu was named to the National Economic Council and President Biden's deputy chief of staff Bruce Reed "called for new privacy regulation." NYT adds that, "the White House is also expected to issue an executive order targeting corporate consolidation in tech and other areas of the economy."
The six-bill package to update these laws, however, still needs to pass the full House and, in the Senate, Republican support is necessary.
Related:
Court Dismisses FTC, States Antitrust Suit Against Facebook, ETCentric, 6/30/21
Actually, the Antitrust Case Against Facebook Is Very Much Alive, Wired, 6/29/21
House Judiciary Committee Approves Plans to Rein in Big Tech, ETCentric, 6/28/21
Topics:
Antitrust
,
Big Tech
,
Bruce Reed
,
Congress
,
David Cicilline
,
Facebook
,
FTC
,
Google
,
House Judiciary Committee
,
Instagram
,
James Boasberg
,
Joe Biden
,
Ken Buck
,
Lawsuits
,
Legislation
,
Lina Khan
,
Monopoly
,
National Economic Council
,
Personal Data
,
Privacy
,
Silicon Valley
,
Targeted Ads
,
Tim Wu
,
WhatsApp
,
White House