Despite significant lobbying efforts by technology companies, the House Judiciary Committee approved the Ending Platform Monopolies Act, the final of six bills proposed to restrict Big Tech's dominance. The Committee also approved the American Choice and Innovation Online Act, which would ban Big Tech from advantaging their own products, disadvantaging rivals or discriminating between "similarly situated" business users and another bill that would require them to make it easier for users to transport their data to other platforms. The bills still must be approved by the House and Senate to become law.
The Wall Street Journal reports that Big Tech companies including Amazon, Facebook and Google, through their Chamber of Progress, commissioned a survey showing that "more than half of respondents favored Congress imposing new regulations on tech … [but they were] much less likely to back restrictions on specific services … such as Amazon Prime."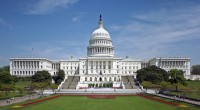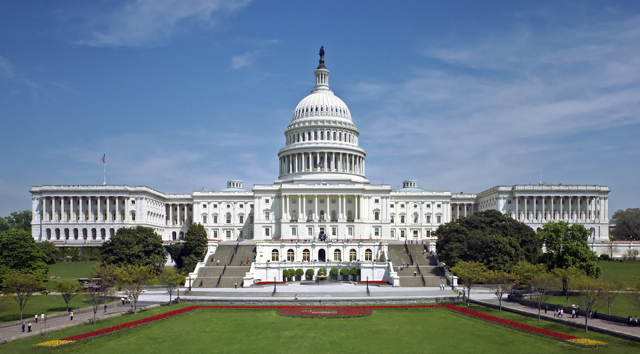 Chamber of Progress founder Adam Kovacevich noted, "people don't want Congress to break something that is working well."
In the run-up to the 21-20 vote on the sixth bill, minority leader Kevin McCarthy (R-California), who is working on his own Big Tech plan, said that, "he opposes giving more enforcement powers to agencies headed by Biden appointees." WSJ notes that, "finding common ground between the House and the Senate — in addition to bridging the philosophical differences between the two parties — also is likely to prove challenging."
Representative Jim Jordan (R-Ohio) led a group of Republicans "mostly opposed" to the measures, saying they are a "vast expansion of government power," but another Republican group, led by representative Ken Buck (R-Colorado) "generally supports" the bill.
The New York Times reports that the bill considered to be "the least contentious … would increase the costs of fees associated with some mergers to help raise more funding for the Federal Trade Commission and the Department of Justice." But Jordan deemed it a "power grab for the Democrat-led antitrust agencies" and Buck "agreed [with other Republican lawmakers] that the tech companies silence conservatives" although many right-wing personalities thrive on social media.
Representative Lou Correa (D-California) noted that a substantial number of Californians work for Big Tech companies, "helping to fund services like public education and support for people affected by COVID." "We want to make sure that we don't kill the goose that lays the golden eggs," he said. California Democratic representatives Zoe Lofgren and Eric Swalwell agreed with Correa's point of view.
"We think it's an uphill climb for the toughest bills," said Cowen & Company analyst Paul Gallant. "The Senate filibuster is always the highest hurdle, and I suspect it will hold back the toughest of these bills." Public Citizen competition policy advocate Alex Harman noted that "almost a decade ago … there had been little Capitol Hill support for an investigation of Google's practices by the Federal Trade Commission."
"Nine years later, we are in a world where a serious bipartisan effort in a committee is not just trying to push on an investigation, they're trying to break them up," he said. "That is a big deal."
Related:
Google, Facebook Pressure Falls Short as Antitrust Measures Advance in House Committee, The Wall Street Journal, 6/24/21
Apple's Fight for Control Over Apps Moves to Congress and EU, The Wall Street Journal, 6/23/21
House Lawmakers Are Considering 6 Bills Aimed at Big Tech, The New York Times, 6/23/21
Topics:
Adam Kovacevich
,
Alex Harman
,
Amazon
,
American Choice and Innovation Online Act
,
Antitrust
,
Apple
,
Big Tech
,
Chamber of Progress
,
Congress
,
COVID-19
,
Ending Platform Monopolies Act
,
Eric Swalwell
,
Facebook
,
FTC
,
Google
,
Jim Jordan
,
Joe Biden
,
Justice Department
,
Ken Buck
,
Kevin McCarthy
,
Lou Correa
,
Paul Gallant
,
Public Citizen
,
Zoe Lofgren