Microsoft unveiled Windows 11, almost six years after the introduction of Windows 10, the world's most widely used PC operating system with 1.3+ billion devices. Windows 11 will be offered as a free update around the holiday season. Even as Microsoft has seen major growth in its Azure cloud services, Windows still represents 10+ percent of the company's revenue. At the Windows 11 event, Microsoft executive Panos Panay stated that, unlike Apple, its Microsoft Store app marketplace lets developers use Microsoft's payment system for a 12 percent cut or use their own.
CNBC reports that this feature is "clearly a shot at Apple and to a lesser extent Google, which run the Apple App Store and Google Play Store for mobile software, which take a 15 percent to 30 percent fee from purchase."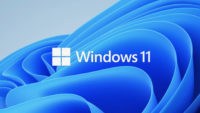 Microsoft also "announced a way to install Android apps on Windows PCs through Amazon's Appstore platform," which means that "popular apps that people already use on phones will be available right on the desktop, in the Start menu." But, it points out, the Amazon App Store doesn't offer Gmail, Maps and "other Google services." The user needs to sign-in to her Amazon account to download the Android apps.
Microsoft, which is promoting Xbox Game Pass, is also "bringing some features from its Xbox consoles to Windows 11," including automatic HDR although "it needs supported games and the right equipment." Also new is direct storage, which "allows large game worlds to be loaded quickly using speedy hard drives." "If you're a gamer, Windows 11 was made for you," Panay said.
The company updated Teams "to make it more like a system-wide messaging app," with more videoconferencing features. It also allows users to "jump right into a video call like you would using FaceTime or Messages on a Mac." The Teams productivity app is directly incorporated into the new Windows version.
Windows 11 offers "rounded corners, new desktop wallpaper and a centered Start menu featuring applications and files recently used across a variety of devices, along with a search box" and AI-enabled Windows Widgets, "a repackaging of a feature containing news, weather and other information that was introduced to people testing Windows 10 builds in the past few months." The Windows icon is now a "simple square with four equal-sized panes."
For users of its Surface touchscreen PC, Microsoft is "making it easier to adjust the size of app windows" and is offering haptic feedback for those who use a stylus. The company's revamped app store will contain "more traditional Win32 applications, along with Progressive Web Apps and Universal Windows Platform apps."
The Windows 11 operating system "will deliver more performance in browsing the Internet in Microsoft's Edge browser, which will enable longer battery life." Windows 11 will only be updated once a year, and updates will be 40 percent smaller, said Panay, who added that the "Windows 11 Home edition requires an Internet connection and a Microsoft Account to complete device setup on first use."
Microsoft's PC Health Check app will show if a user's current PC is "eligible to upgrade to Windows 11, free of charge."
Related:
Introducing Windows 11, Microsoft Windows Blog, 6/24/21
Windows 11 in Under 8 Minutes (Video), Engadget, 6/24/21
Microsoft's Windows 11 Reveal Event: Every Upgrade Announced, CNET, 6/24/21
Microsoft Announces Windows 11, with a New Design, Start Menu, and More, The Verge, 6/24/21
Here Are the Visual Changes Microsoft Showed Off in Windows 11, The Verge, 6/24/21
Microsoft Launches Windows 11 in a Reboot for the App-Economy Age, The Wall Street Journal, 6/24/21
Building a New, Open Microsoft Store on Windows 11, Microsoft Windows Blog, 6/24/21
Microsoft Is Open to Steam Being Part of Its New Windows 11 App Store, The Verge, 6/25/21
Topics:
Amazon Appstore
,
App Store
,
Apple
,
Apps
,
Artificial Intelligence
,
Azure
,
Cloud
,
Edge
,
FaceTime
,
Gmail
,
Google
,
Google Maps
,
Google Play
,
HDR
,
Microsoft
,
Microsoft Store
,
Microsoft Teams
,
Panos Panay
,
PC Health Check
,
PCs
,
Steam
,
Surface
,
Win32
,
Windows 10
,
Windows 11
,
Windows Widgets
,
Xbox Game Pass