Chicago recently extended its 9 percent "amusement" tax — originally intended primarily for live shows and sporting events — to include an array of online services. Now, subscribers to streaming services such as Netflix, Xbox Live and Spotify are fighting back with a lawsuit that contends taxing such digital entertainment should be ruled illegal. The policy challenge in Chicago could prove significant to the larger media industry since its outcome could possibly shape how cities and states could tax parts of the Internet economy in the future.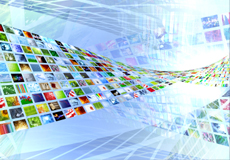 "In their court challenge, a group of Chicago residents claim the city comptroller's decision to apply the amusement tax to streaming service amounted to a new tax that could only have been imposed by a vote of city officials," explains Fortune. "They claim they are being harmed since the tax makes them pay more for Amazon Prime, Netflix, Hulu, Xbox Live and Spotify."
The lawsuit additionally claims that the so-called "Netflix tax" is in violation of the federal Internet Tax Freedom Act, a law that prohibits states and cities from imposing discriminatory Internet-only taxes (the subscribers point out, for example, that the tax treats streaming services differently than DVD-by-mail services).
According to the Chicago Tribune, the city plans to fight the lawsuit, since the policy changes are expected to generate about $12 million annually.
The expanded amusement tax is "the latest example of Mayor Rahm Emanuel boosting various smaller fees and fines to try to help close the city's gaping budget hole," notes the Tribune.
"No aldermen voted on this tax. It never went before the Chicago City Council, which makes the so-called 'Netflix tax' an illegal tax," said Jeffrey Schwab, an attorney with the Liberty Justice Center, the nonprofit leading the suit. "If the city wants to tax Internet-based streaming media services, then it should put the measure through the political process, and let Chicagoans have their voices heard through the democratic process."
The lawsuit comes as more local governments are considering ways to tax cloud services to recoup money lost from the decline in sales tax revenue.
"That decline has come about in part because consumers are acquiring a wide variety of goods and services, including media, online rather than in stores," notes Fortune. The potential impact? "Consumers in more places are likely to face new fees on their favorite streaming entertainment."
Topics:
Amazon Instant Video
,
Amazon Prime
,
Chicago
,
Cloud Services
,
Cook County
,
DVD
,
DVD-By-Mail
,
Federal Government
,
Games
,
Hulu
,
Internet
,
Internet Tax Freedom Act
,
Jeffrey Schwab
,
Lawsuit
,
Liberty Justice Center
,
Live Shows
,
Local Government
,
Movies
,
Music
,
Netflix
,
Sales Tax
,
Sports
,
Spotify
,
Streaming
,
Subscribers
,
Taxes
,
TV Shows
,
Video
,
Xbox Live