The current Republican-majority FCC intends to end net neutrality rules, as spelled out in 2015's Open Internet Order. Now, 10 members of Congress are fighting back with an official comment describing their position. Among the signers are Frank Pallone (D-NJ) and Mike Doyle (D-PA), ranking members of the House Committee on Energy and Commerce. At the same time, 15 Senate Democrats, led by Senator Ed Markey (D-MA) have asked FCC chair Ajit Pai for more time for comments, given the record volume of public interest.
TechCrunch published excerpts from the 20-page "official comment" filed by the 10 Congress members. The statement notes that the path to ending net neutrality is based "on reversing a decision made then that categorized broadband as a 'telecommunications service' rather than an 'information service'," which, it declares "basically treats ISPs as if they are providing the services actually provided by the likes of Google and Facebook."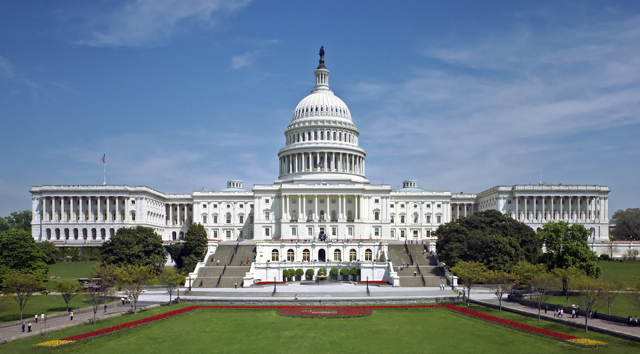 The FCC does "have to listen to Congress," because so-called congressional intent "is a huge factor in determining whether an interpretation of the law is reasonable."
The comment notes that, "since we voted for the Telecommunications Act in 1996, Americans rejected the curated internet services in favor of an open platform." The law, it continues, "still directs the FCC to look at the network infrastructure carrying data as distinct from the services that create the data," therefore that ISP services are "as distinct from those services that ride over the networks."
By treating network infrastructure as information services, says the statement, "the Commission's proposal performs a historical sleight of hand that impermissibly conflates this fundamental distinction."
The Hill reports that 15 Senate Democrats, among them Brian Schatz (D-HI), Ron Wyden (D-OR) and Al Franken (D-MN) are also lobbying for an extended period of time for public comment. "This volume of comments underscores the tremendous interest the public has in this proceeding," they wrote in their request. "Given the unprecedented number of comments, we urge the FCC to extend the reply comment period to allow sufficient time for the public to ensure their views are reflected in the record."
So far, 16 million comments have been logged, "more than any other FCC item in history." The number displaced the previous record, when 4 million comments were made surrounding the FCC's 2014 proceedings on net neutrality. The 2014 debate allowed for 60 days of public comment, whereas Pai has only allowed a 30-day comment period.
Topics:
Ajit Pai
,
Al Franken
,
Brian Schatz
,
Broadband
,
Congress
,
Data
,
Ed Markey
,
Energy and Commerce
,
Facebook
,
FCC
,
Frank Pallone
,
Google
,
Information Services
,
Internet
,
ISP
,
Mike Doyle
,
Net Neutrality
,
Open Internet Order
,
Ron Wyden
,
Telecom
,
Telecommunications
,
Telecommunications Act of 1996
,
Tom Wheeler