Major record labels Sony, Universal and Warner Music, along with indie label ABKCO, filed a lawsuit in New York State Supreme Court in Manhattan last week, claiming that streaming music service Pandora is violating New York's common-law copyright protections by using songs recorded prior to 1972 without licenses. The suit acknowledges that older songs are not protected under federal copyright, but contends that Pandora needs permission to use them under state law.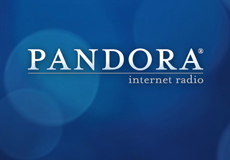 "This case presents a classic attempt by Pandora to reap where it has not sown," explain the labels in the suit. "Pandora appropriates plaintiffs' valuable and unique property, violates New York law and engages in common law copyright infringement and misappropriation and unfair competition."
"Along with a string of cases filed last year against SiriusXM Radio, the suit highlights an obscure legal issue that has come to the fore with the rise of streaming music online: that recordings made before Feb. 15, 1972, are not subject to federal copyright protection and may be missing out on tens of millions of dollars in royalties, according to industry estimates," reports The New York Times.
The suit includes songs from musical artists such as James Brown, Bob Dylan, Aretha Franklin, Hank Williams, the Beatles and the Rolling Stones.
"Just because Buddy and the other '50s musicians recorded songs before 1972 doesn't mean their songs have no value," wrote María Elena Holly, the widow of Buddy Holly, in a statement circulated by the Recording Industry Association of America. "These companies' failure to pay the rock 'n' roll pioneers is an injustice and it needs to change." The RIAA coordinated the lawsuit.
Federal copyright law stipulates that online and satellite radio services must get licenses to use music recorded after 1972. Licenses and payments are typically administered through nonprofit royalty organization SoundExchange. Pre-1972 recordings, however, do not have the same protection and "are covered by a patchwork of state laws," explains the article.
"But whether Pandora, SiriusXM and similar services need licenses under state law for the older recordings is unclear, and the current wave of lawsuits represents a concerted effort by the music industry to establish what could be a major source of revenue in the future," notes NYT.
Topics:
Album
,
Artist
,
Band
,
Beatles
,
Case
,
Complaint
,
Copyright
,
Court
,
Dylan
,
Federal
,
Franklin
,
Holly
,
Infringe
,
Internet
,
IP
,
Label
,
Law
,
Lawsuit
,
License
,
Manhattan
,
Mobile
,
Music
,
Musician
,
New York
,
NYC
,
Online
,
Pandora
,
Permission
,
Pioneer
,
Plaintiff
,
Property
,
Protection
,
Radio
,
Record
,
Recording
,
Revenue
,
RIAA
,
Royalties
,
Royalty
,
Sirius
,
Song
,
Sony
,
SoundExchange
,
Stones
,
Stream
,
Streaming
,
Track
,
Universal
,
Warner
,
Williams
,
XM