Vizio has sold more than 15 million smart TVs as part of its $3 billion per year business and is now ready to go public. Its recent IPO filing reveals how its smart TVs are tracking what consumers are watching. Inscape software embedded in Vizio screens can track anything being played — including cable TV, streaming devices and game systems. The technology, based on Automatic Content Recognition (ACR) software, can pull 100 billion datapoints from its connected TVs daily. The data should prove valuable to advertisers and content providers.
The ACR software is licensed through a third party, giving users the ability to opt out of the tracking abilities while continuing to maintain features if they prefer.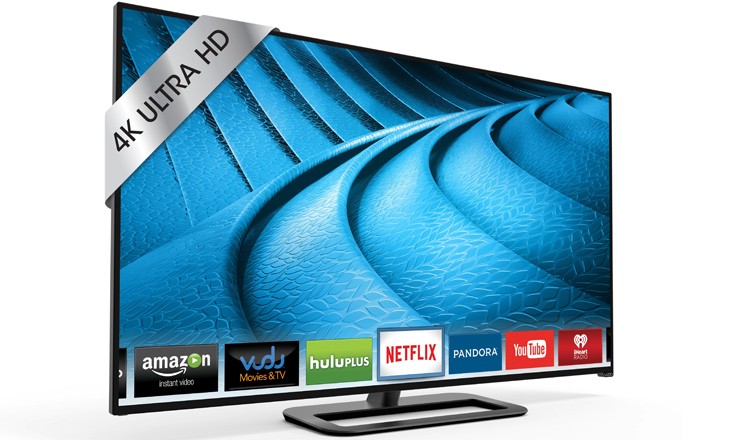 Companies such as LG and Samsung "have already rolled out features based on the tech to do things like integrate with TV shows, or display ads based on what the TV is showing," reports Engadget. "ACR software recognizes the video being displayed, matches it up and phones home the data."
"Through our Inscape data services, we are capable of collecting meaningful viewing behavior data by matching attributes of content displayed on the screens of our ACR-capable, connected smart TVs to a database of existing content, such as movies, TV shows and games," notes Vizio in its SEC filing.
The company points out that its tech can track viewing data across all media sources connected to its smart TVs, including set-top boxes, DVRs, Blu-ray and DVD players, game consoles and streaming media players.
"We can deliver this richer data set to advertisers and media content providers, who in turn can deliver more relevant, personalized content for viewers, enhancing the consumer entertainment experience," explains Vizio.
Topics:
ACR
,
Advertising
,
App
,
Automatic Content Recognition
,
Blu-ray Player
,
Cable TV
,
Content Providers
,
Digital Video Recorder
,
DVD Player
,
DVR
,
Embedded Chip
,
Game Console
,
Inscape
,
Internet
,
LG
,
Movie
,
Samsung
,
Smart TV
,
STB
,
Streaming
,
Streaming Media Players
,
Television
,
TV Show
,
Video
,
Video Game
,
Vizio