Twitter is cracking down on plagiarized tweets, since tweets are considered the intellectual property of the original tweeter. Users can request to have copied tweets removed on copyright grounds. Twitter has deleted several copies of a stolen joke originally penned by freelance writer Olga Lexell after she reported the infringement. Although most social media-related copyright claims involve embedded media or links rather than text, anyone can submit a claim through Twitter, and the company will remove the tweet if the request is valid.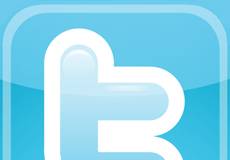 According to The Verge, Lexell filed a request to Twitter to have multiple copies of her joke removed from the site (the original tweet: "saw someone spill their high end juice cleanse all over the sidewalk and now I know god is on my side"). She has made similar requests in the past regarding other tweets and Twitter has complied without asking any follow-up questions.
"I simply explained to Twitter that as a freelance writer I make my living writing jokes (and I use some of my tweets to test out jokes in my other writing)," notes Lexell. "I then explained that as such, the jokes are my intellectual property, and that the users in question did not have my permission to repost them without giving me credit."
Twitter has a system in place for handling copyright infringement claims, while offending users have 10 days to file a counter notice if a tweet has been removed.
"Under the Digital Millennium Copyright Act (DMCA), Twitter is provided 'safe harbor' from copyright claims so long as it does not try to protect infringing material," The Verge reports. "Typically, claims concern embedded media like photos and videos, or they're for tweets that link to other websites that are illegally hosting copyrighted material, like movies."
Twitter publishes DMCA requests on Chilling Effects, a website that maintains a database of legal complaints regarding online content.