The Internet Association, representing Amazon, Facebook, Google and others, urged the Federal Communications Commission to reject the Trump administration's effort to limit Section 230 of the 1996 Communications Decency Act, which shields social media companies from liability for content posted by users. The IA said the effort is "misguided, lacks grounding in law, and poses serious public policy concerns." The Consumer Technology Association agreed, saying new rules would "make compliance all but impossible." Yesterday, Senate Republicans introduced legislation that would hold social platforms more responsible for content.
Reuters reports that CTA official Michael Petricone stated, "it is shocking that our own government would seek to undermine a law that has led to unprecedented American innovation, with massive benefits for our consumers and economy." FCC chair Ajit Pai however, "dismissed calls from the two Democrats on the agency's five-member commission to reject the petition without public comment … [and] has declined comment on the petition's merits."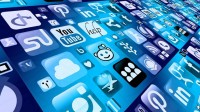 The genesis of the petition was when Twitter warned readers to fact-check President Donald Trump's posts "about unsubstantiated claims of fraud in mail-in voting." Trump then "directed the Commerce Department to file the petition." Facebook, Twitter and YouTube also earlier "pulled a post by Trump for violating their COVID-19 misinformation policies."
Section 230 also enables social media companies to "remove lawful but objectionable posts." Reuters notes that Trump "has repeatedly expressed anger at social media companies … [even pulling] the nomination of FCC Commissioner Michael O'Rielly for a new term just days after he questioned the effort to regulate social media companies' editorial decisions."
CNBC reports that, "Helle Thorning-Schmidt, co-chair of Facebook's Oversight Board, warned that an aggressive regulatory approach could infringe freedom of speech." Although the independent board will have the final word on whether to delete posts, it is "not yet operational, and in July said that it wouldn't be until late fall."
Thorning-Schmidt, the former Danish prime minister, stated that, "I believe in regulation, I believe that politics has to play a role." "I also think we have to be a little bit careful than just demanding regulation, because at some point it will just tip over and be a regulation on our freedom of speech, and I don't think any of us want that," she added.
The other board members are former editor-in-chief of The Guardian Alan Rusbridger and former European Court of Human Rights judge and vice president Andras Sajo. The timing of the board's formation comes as Facebook announced it would "ban new political ads a week before the 2020 U.S. election."
Thorning-Schmidt noted that, "I do think it's obvious to most people that we can't carry on in a world where it's basically Facebook and ultimately Mark Zuckerberg who takes decisions on what content gets removed or stays up." Having an independent board, she continued, is "a small step, but it is a step in the right direction."
Meanwhile, some U.S. politicians are taking steps toward new regulation. "Three influential GOP senators introduced legislation Tuesday that would make social-media platforms more responsible for their online content, an initiative likely to face fierce resistance from Silicon Valley," reports The Wall Street Journal.
"The legislation takes aim at Section 230" in an effort to "narrow the scope of the companies' latitude to police content by tightening standards for material that can be removed or restricted while still maintaining the protection."
"Social media companies are routinely censoring content that to many, should be considered valid political speech," said Senator Lindsey Graham (R- South Carolina), sponsor of the bill and chairman of the Senate Judiciary Committee. "This reform proposal addresses the concerns of those who feel like their political views are being unfairly suppressed."
The bill is also sponsored by Senators Roger Wicker (R-Mississippi) and Marsha Blackburn (R-Tennessee).
Related:
Facebook, Google, Twitter Urged by EU to Do More Against Fake News, Reuters, 9/10/20
Topics:
Ajit Pai
,
Alan Rusbridger
,
Amazon
,
Andras Sajo
,
Communications Decency Act
,
CTA
,
Donald Trump
,
Facebook
,
FCC
,
Google
,
Helle Thorning-Schmidt
,
Internet Association
,
Lindsey Graham
,
Mark Zuckerberg
,
Marsha Blackburn
,
Michael O'Rielly
,
Michael Petricone
,
Roger Wicker
,
Section 230
,
Social Media
,
Twitter
,
YouTube