Again copying a Snapchat feature, Instagram introduced a face icon with eight filters, allowing users to transform themselves. Among the filters are koala bears and bunnies (perfect for kids), and flower crowns, which might be a hit with teens. Nine months ago, Instagram debuted its disappearing Stories, aping the format made popular by Snapchat. Since then, Instagram Stories has built up 200 million daily active users, compared to Snap's 166 million. Instagram hasn't said if it will rotate or expand the filters over time.
MacWorld reports that, "while face filters are the biggest addition, Instagram is also putting some smaller, equally fun features into Stories," including Rewind, "a quirky Instagram video format, letting you shoot clips that play in reverse." Also new is an eraser "which disguises your photo or video and lets you drag a brush to reveal certain parts of the shot." Most interesting is the ability to add hashtags to Stories.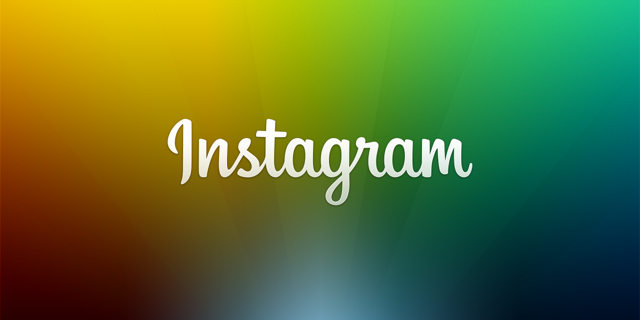 TechCrunch adds that the AR selfie filters are "more subtle and mature but error prone." It says that the virtual filters are "easier to use and don't distort your face as much, but don't track your movements and stay properly positioned on you face as well as Snapchat's." The underlying technology comes from MSQRD's imaging technology and Facebook's applied machine learning teams.
It also spotted an Instagram test — how a location tag will show other Stories for that location — which is unique to that company. Although people already use its location tags to explore cities and so on, location-based Stories will offer more "off-the-cuff content."
The face filters, says TechCrunch, are "the last major Snapchat Stories feature missing from Instagram after it cloned Snap's slideshow-sharing format, overlaid creative tools, disappearing Direct messages and more." MacWorld adds that Facebook-owned "Instagram is much easier to use than Snapchat is." With the new selfie filters and Stories and now the unique location-based feature, Snapchat users may "default to Instagram."
"Good ideas start in one place, then spread across the entire industry," said Instagram product head Kevin Weil. "It's a format, and it's going to be adopted widely."
"Instagram wants to be the one-stop shop for visual communication, no matter your age," said TechCrunch, which noted that the company's selfie masks "are designed to appeal to users beyond teens … something that adults might actually use." Whereas Snapchat has had traction with its sponsored face filters, Instagram will not follow suit for now.
Topics:
AR Mask
,
Augmented Reality
,
Disappearing
,
Facebook
,
Filter
,
Hashtag
,
Image
,
Instagram
,
Kevin Weil
,
Location-Based
,
Locations
,
Marketing
,
MSQRD
,
Photo
,
Rewind
,
Selfie
,
Snap Inc.
,
Snapchat
,
Social Media
,
Sponsored Filters
,
Stories
,
Teens
,
Video