Facebook-owned Instagram has launched Instagram Direct, a photo messaging tool that allows users to send videos and photos directly to individual friends, as opposed to its standard function of simply broadcasting images to all users' friends' feeds. It is similar to Snapchat in that it is a direct messaging function, but unlike Snapchat, the photos do not quickly disappear. Twitter, meanwhile, has also been updated to allow sharing photos in direct messages.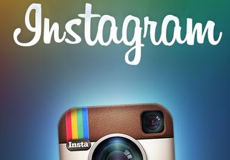 "Why would Facebook launch this?" Business Insider asks. "It's easy to say that this is Mark Zuckerberg's response to Evan Spiegel reportedly rejecting his $3 billion acquisition offer."
But as the article notes, mobile messaging services have grown in popularity among users on many social networking sites. On Twitter, users will now see a more prominent direct messaging display in the nav bar. And Instagram's version offers features that Snapchat lacks, namely the ability to send text-only direct messages.
"Direct doesn't get rid of the need for Snapchat," says BI. "If you want to send a spontaneous, ephemeral message, you'll still choose Snapchat. That feature applies to a younger set, from teenagers through 20-somethings, who do ridiculous things and don't want the messages coming back to haunt them later. As you get older and do things like get married or have kids, you want to hold on to your memories."
The Verge adds that Direct lets users delete messages they regret sending and hide the "ugly ones that your friends have sent you." Direct even lets users exchange messages with people they're not following, but it requires their approval in order to prevent spam.