YouTube is expanding its live streaming capabilities to all YouTube channels and now includes the option to launch a Google+ Hangout On Air. The launch began with a test period of a handful of users and YouTube partners, followed by a period including users with a certain number of subscribers. Now users with a verified account in good standing will see this feature available in the next few weeks. Users should also expect to experience a boost to their Google+ pages.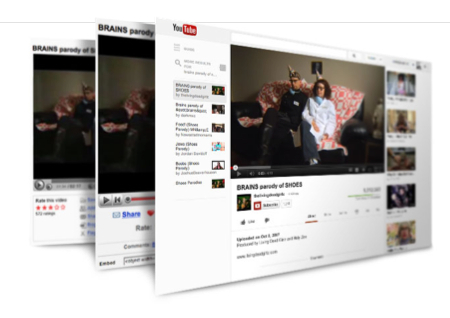 According to The Next Web, YouTube Live will soon be available on the account feature page and in the Video Manager. Once it's available, users will be able to do real-time transcoding in the cloud, "so you only need to send YouTube your highest quality stream." Videos will instantly be available in all resolutions and formats.
Users will also be able to show multiple camera angles, add closed captions and insert ads. Plus, viewers will be able to "watch the live stream from any device, get the best quality constantly adjusting to their Internet connection, and […] skip back and forth in the live stream."
TNW also notes users will be able to track stats, like the health of the stream status, the average live viewing duration and the number of viewers and their locations.
"Live streaming is seen as the next step in the video consumption world," TNW says. "On-demand content is here to stay of course (and many streamed videos will be recorded for later viewing), but it's simply more exciting to watch something as it happens." In 2014, the article says, YouTube will be "a very different website."
Topics:
Account
,
Advertising
,
Camera
,
Channel
,
Cloud
,
Device
,
Distribution
,
Format
,
Google
,
Hangout
,
Internet
,
Live
,
Location
,
Manager
,
Marketing
,
Page
,
Realtime
,
Resolution
,
Statistics
,
Stats
,
Stream
,
Streaming
,
Test
,
The Next Web
,
Transcoding
,
Video
,
Viewers
,
YouTube